Even if bold touches are trending today, still, an elegant white kitchen is unbeatable choice for timeless beauty and feels inviting to look at. White kitchens are capturing many homeowners because of its airy space with all white space dominating your kitchen.
Kitchen and bath remodeling are definitely an exciting journey. Well, if you want to start with your kitchen, It's time to bring out your eye catching design skills in making your small kitchen look modern and fresh. Let's go over some of the best white kitchen ideas you can try today.
Mix Ice White Cabinets with accessories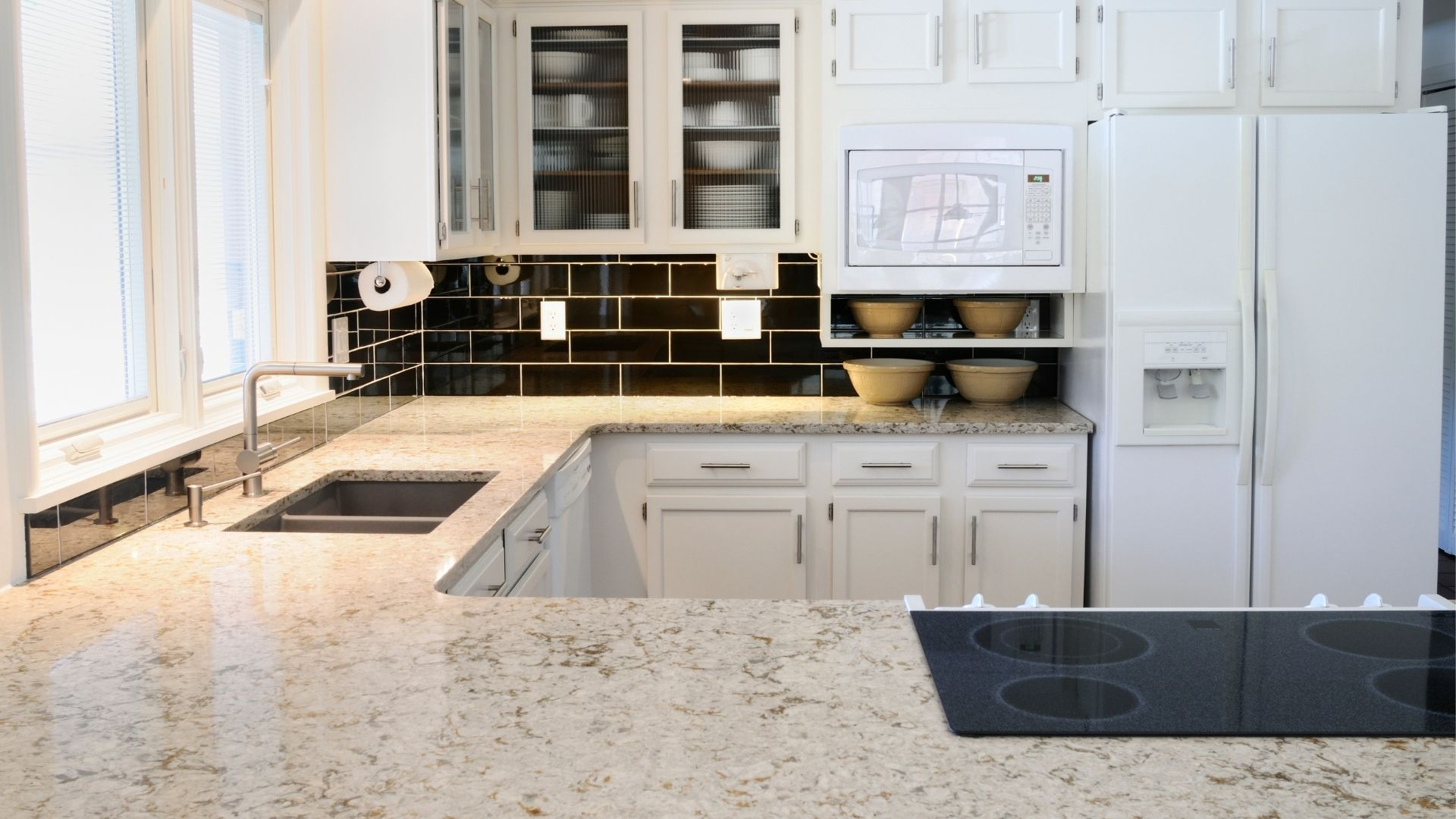 An all white kitchen is like a blank canvas where you can add various materials to make it more lively. A white kitchen is suitable for small space since it makes it look more spacious and cleaner.
For your white kitchen remodel, picking the right white cabinets is a must, and for that, Ice White Shaker cabinets is one ideal choice you can have.
These white kitchen cabinets have clean simple lines that can effortlessly blend with traditional or contemporary kitchen layout. White can sometimes impose a clinical vibe, yet when you add other materials and color schemes, it will give twist to your classic white kitchen.
Signature Pearl White Cabinets, Tile, and Marble Combined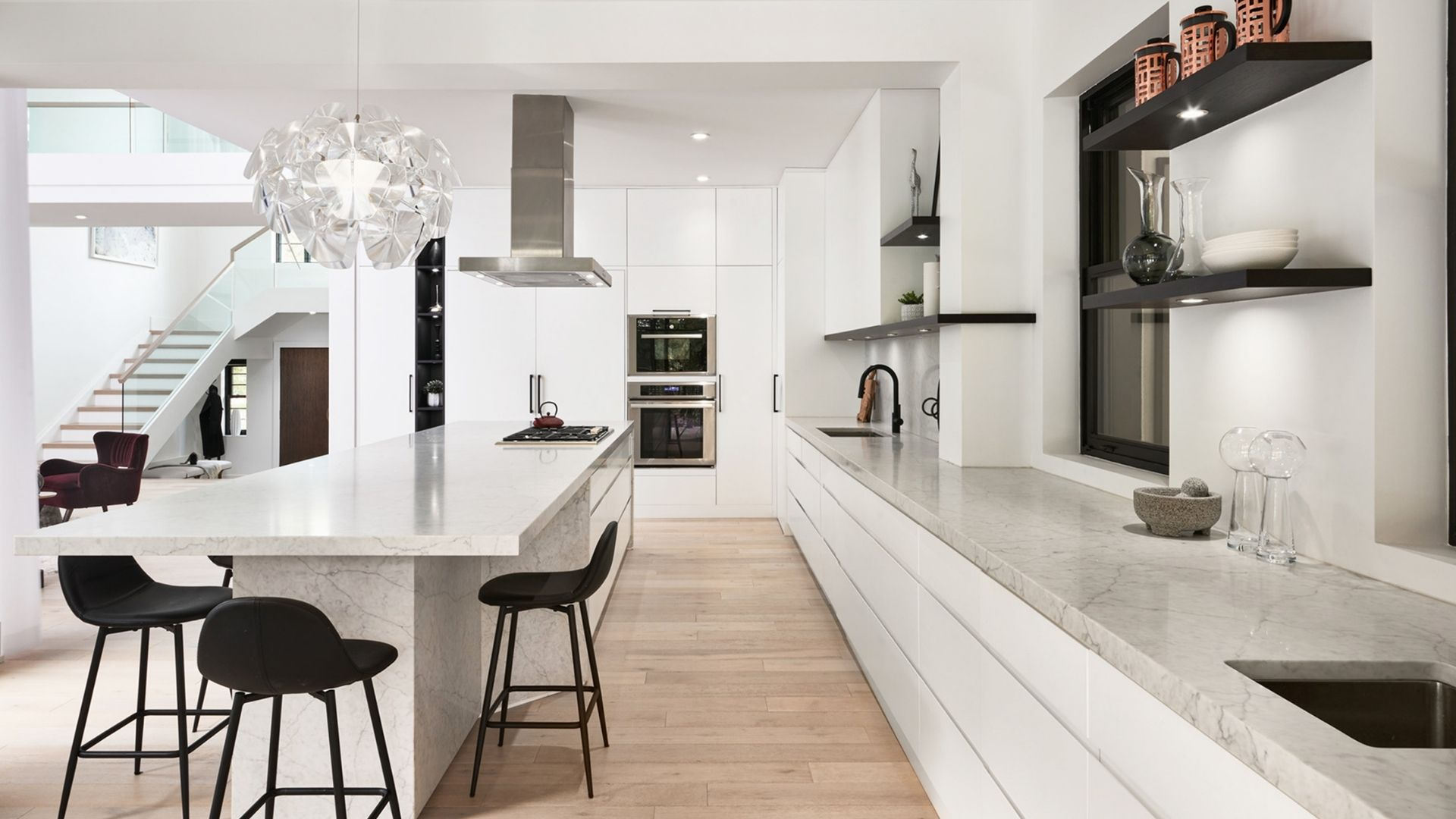 An all white palette is like a blank canvas of timeless beauty. For that, white cabinets will never go away, and Forevermark Signature Pearl white cabinetry can be your best option.
The antique design of this raised panel cabinets is perfect for setting your dream kitchen. Whether you want a classic or modern white kitchen remodel, the refined style of Signature Pearl is versatile to match your preference.
What matches well with white kitchen is marble countertops and white paneled walls. They are pleasing to the eyes and you can accentuate them by installing subway tile backsplash.
Have Fun by Adding Other Colors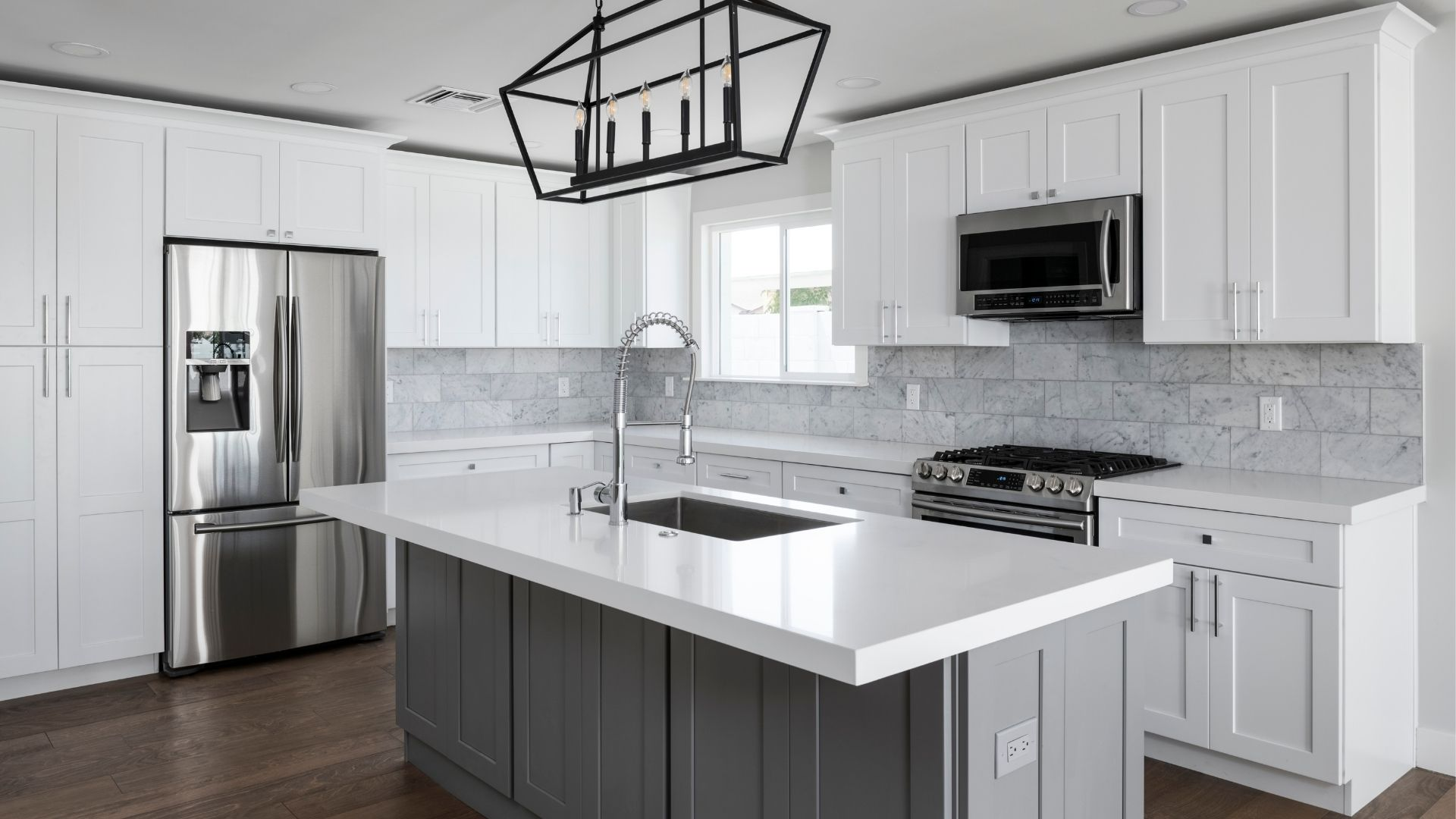 You can make your crisp white kitchen more exciting by adding other colors. A white color palette space is highly versatile and can work well with warm tones coming from your wooden countertops and brick walls.
By doing that, you're letting the original architectural details of your white kitchen stand out with the addition of these accent colors.
Gramercy White Cabinets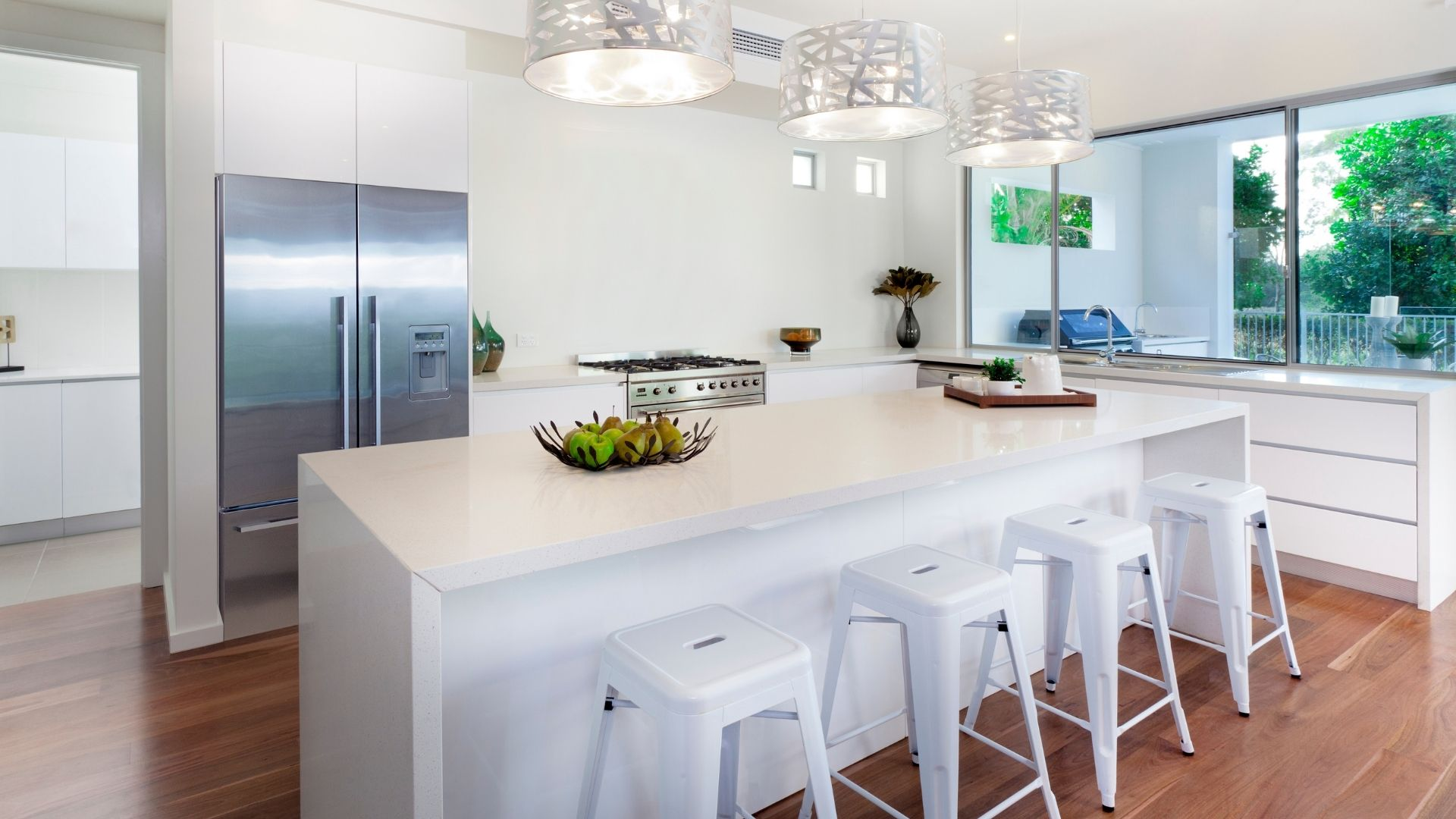 But still, the focal point of your white walls will be your white classic cabinetry. Gramercy white cabinet doors with raised panel design can be your best choice when it comes to emphasizing comfort and sophistication to your white kitchen.
These cabinets have reliable construction quality, which you can see from its soft closing cabinet doors and dovetail drawers. Besides the white color scheme, you can have a breezy kitchen ambiance with this cabinet style.
Uptown White Design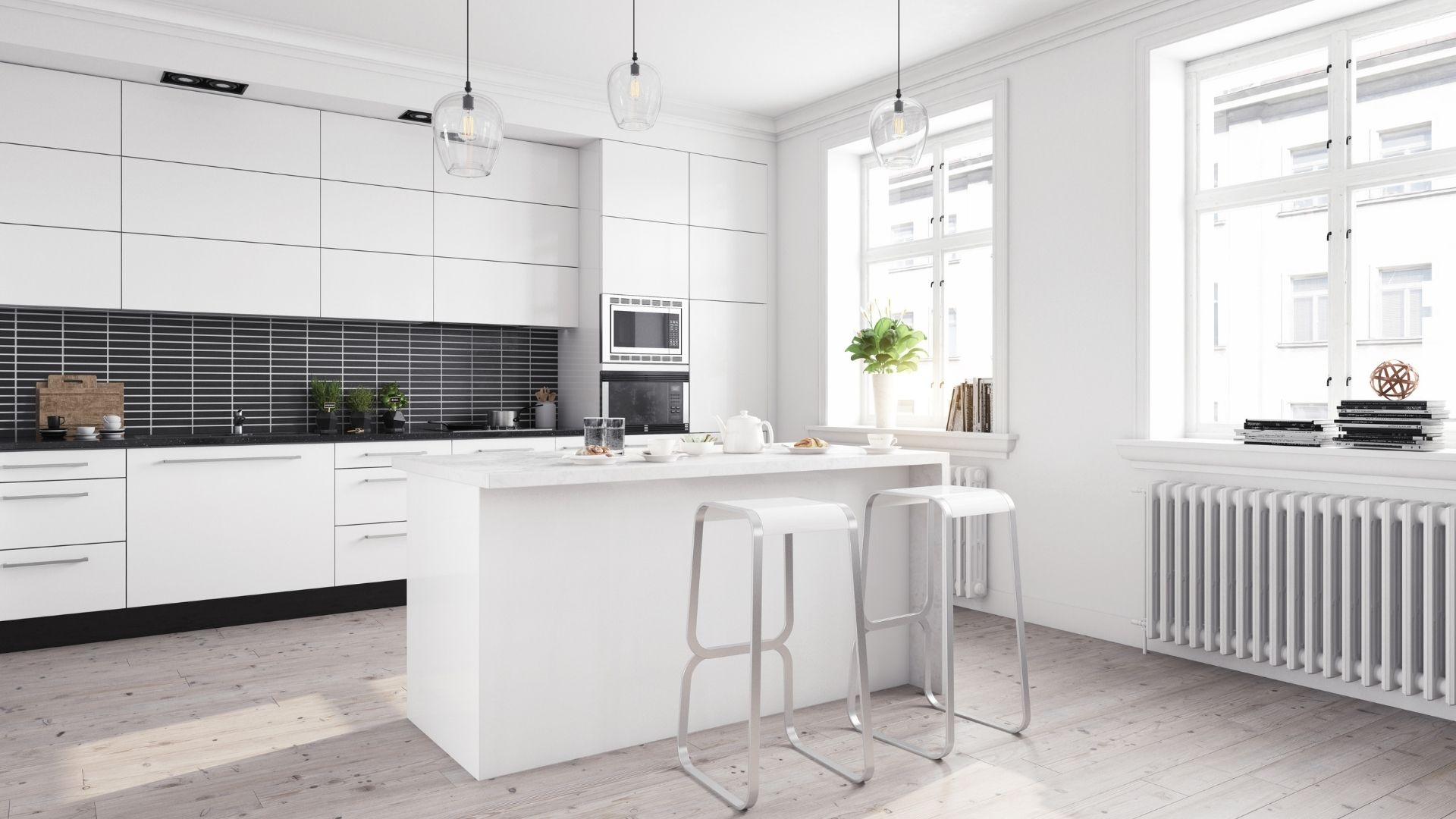 When it comes to architectural details, you can go for an uptown vibe with white kitchens. That means having subtle details with a lasting elegant impression. Uptown white cabinets fits the position for this white kitchen remodel.
An Uptown white cabinet has clean and simple design paired with smooth closing drawers and doors. You can use this for your upper cabinetry, or pair with this your base black cabinets in achieving a two-tone kitchen remodel.
Most white kitchen ideas are popular since it resembles cleanliness and modernity. If you need help designing your dream white kitchen, you can always ask help from a professional interior designer.
Blend White Cabinetry with Marble Countertops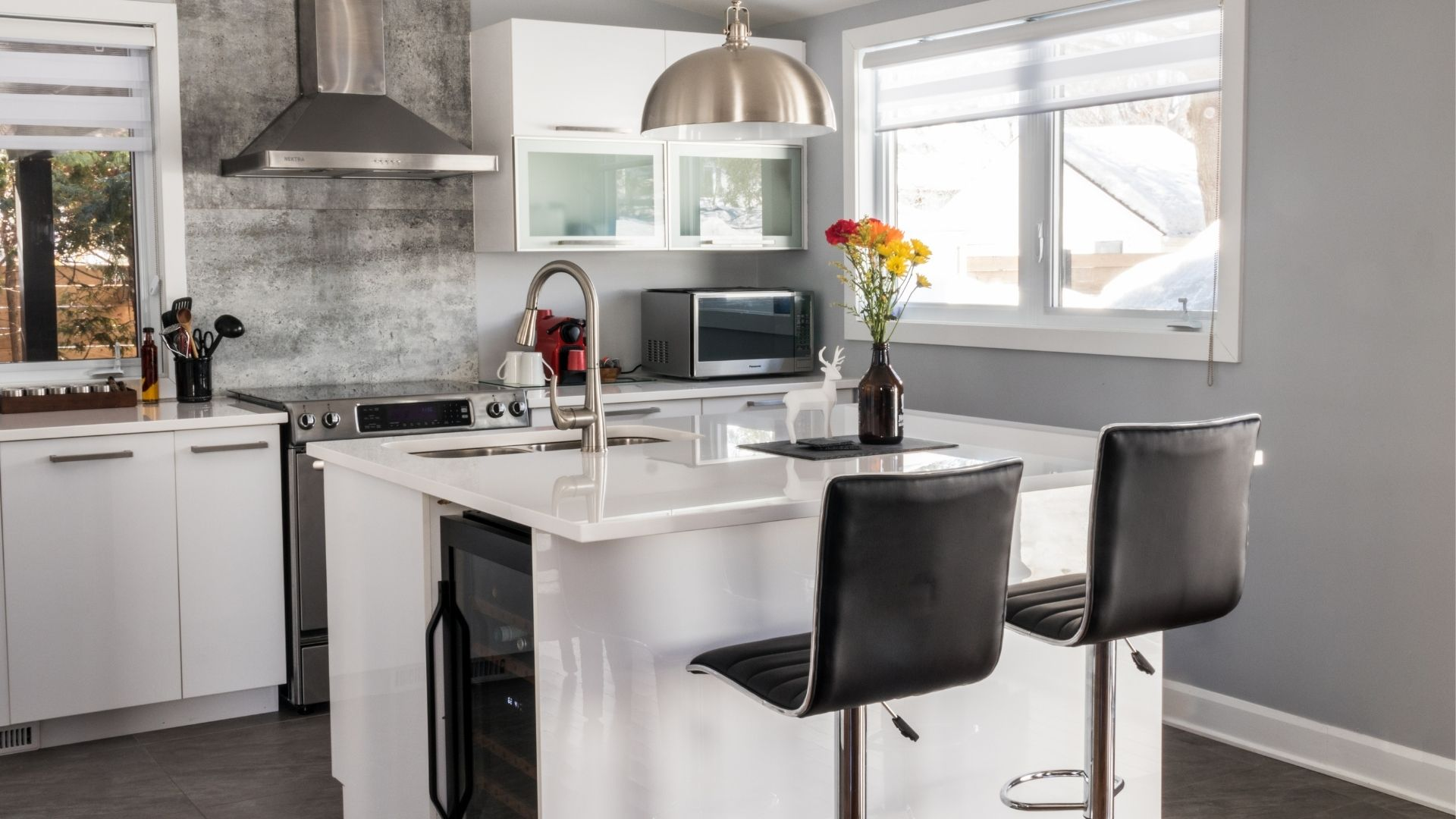 All white kitchen, whether it's your architectural interest or not, it's one of the best designs you can have for your kitchen remodel.
Once you've decided to go with that, marrying white countertops and white lower cabinets is an excellent choice. This combination gives you an airy kitchen.
Catalina Bianco Gloss from Fabuwood can be one of your ideal options for white cabinets with clean lines and simple looks, yet with a sophisticated touch.
It has a slab-style door that perfectly match with your marble kitchen island. You will get a crisp white timeless kitchen that is neutral in tone and subtle in charm. A white kitchen remodel will surely give you a bright space.
Industrial Touch with Stainless Steel Appliances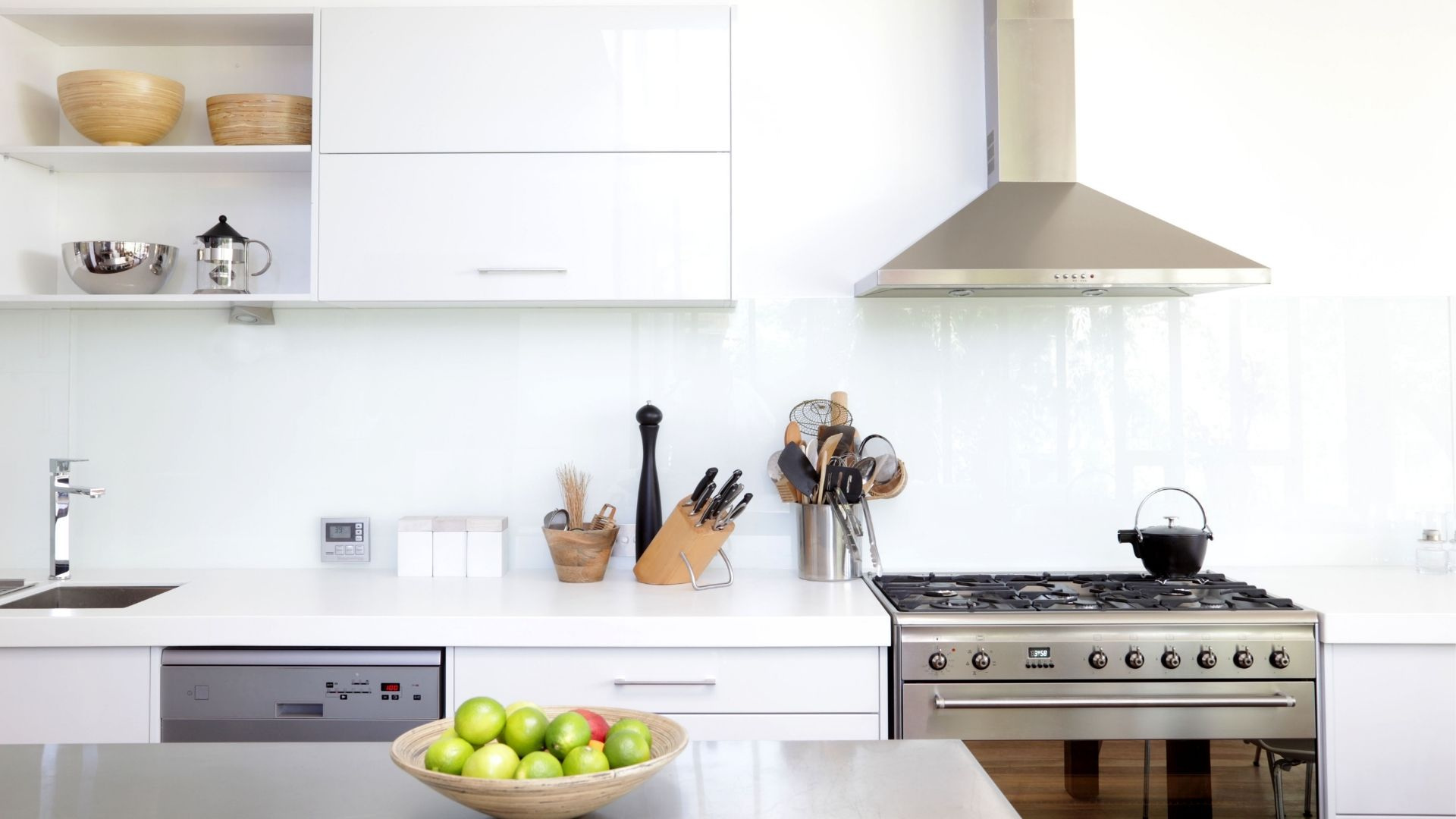 Pairing stainless steel appliances and white kitchen is popular since it's perfect for a stylish modern kitchen. But this is possible when done correctly, that means there's balance between the shades of white and stainless steel appliances.
For your white kitchen remodel, it would be great if your subway tile backsplash, white cabinet doors, and stainless steel appliances coordinate with each other. But even with different shades of neutral tones, it must be that white dominates your kitchen.
Matte White Finish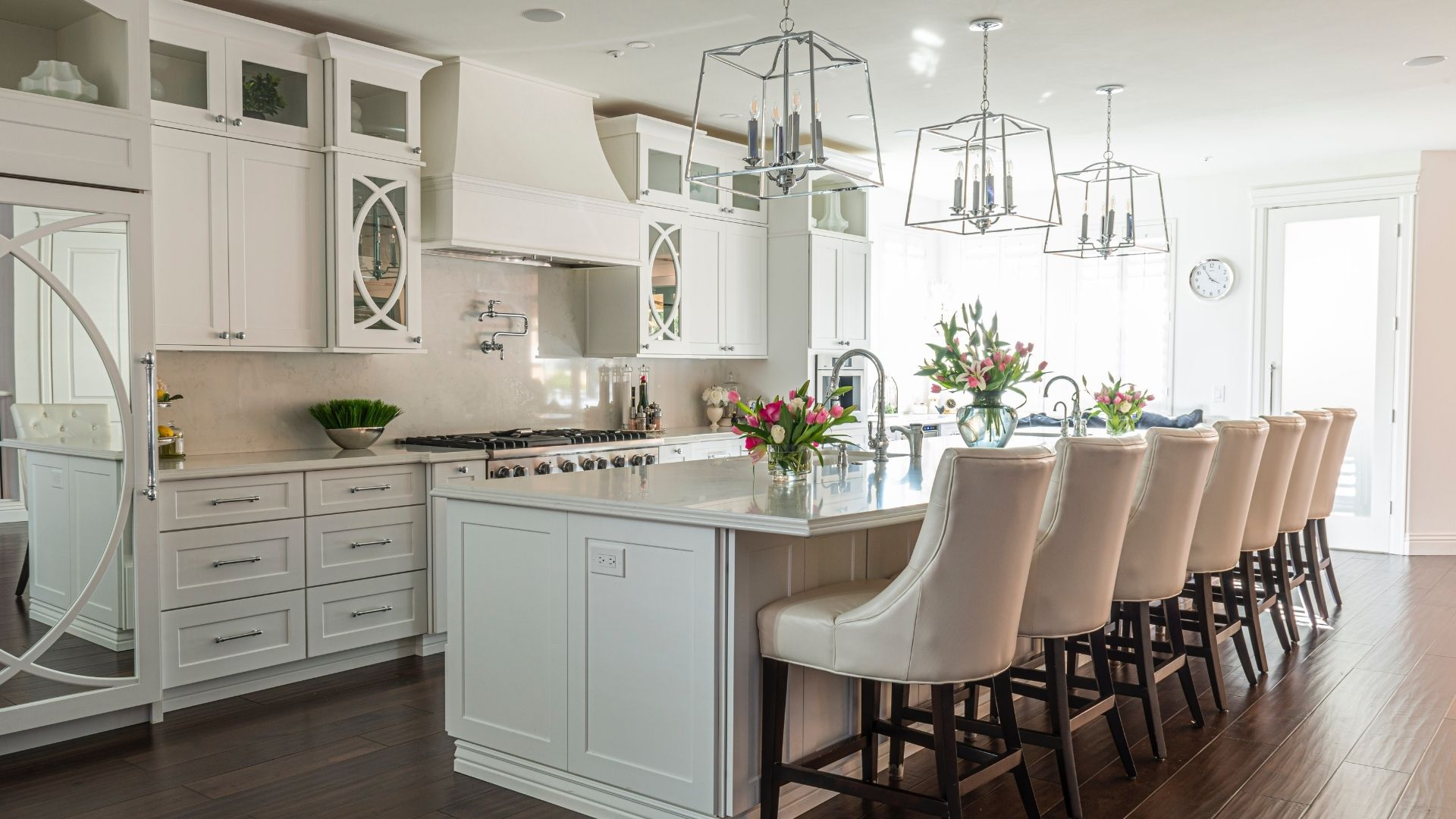 When you're thinking about white kitchen ideas, going for white upper cabinetry with matte finish would be great. Catalina Bianco Matte cabinets can be a perfect choice for you.
It has a slab door profile that marries with white kitchens' clean simple lines. An off white classic cabinetry is what you need for a clean bright space with tiled walls.
Matte white finish for your upper and lower cabinetry can seamlessly blend with your high-gloss tiles and small appliances. A modern space with versatile and lasting charm for your home.
Dove Whites' Kitchen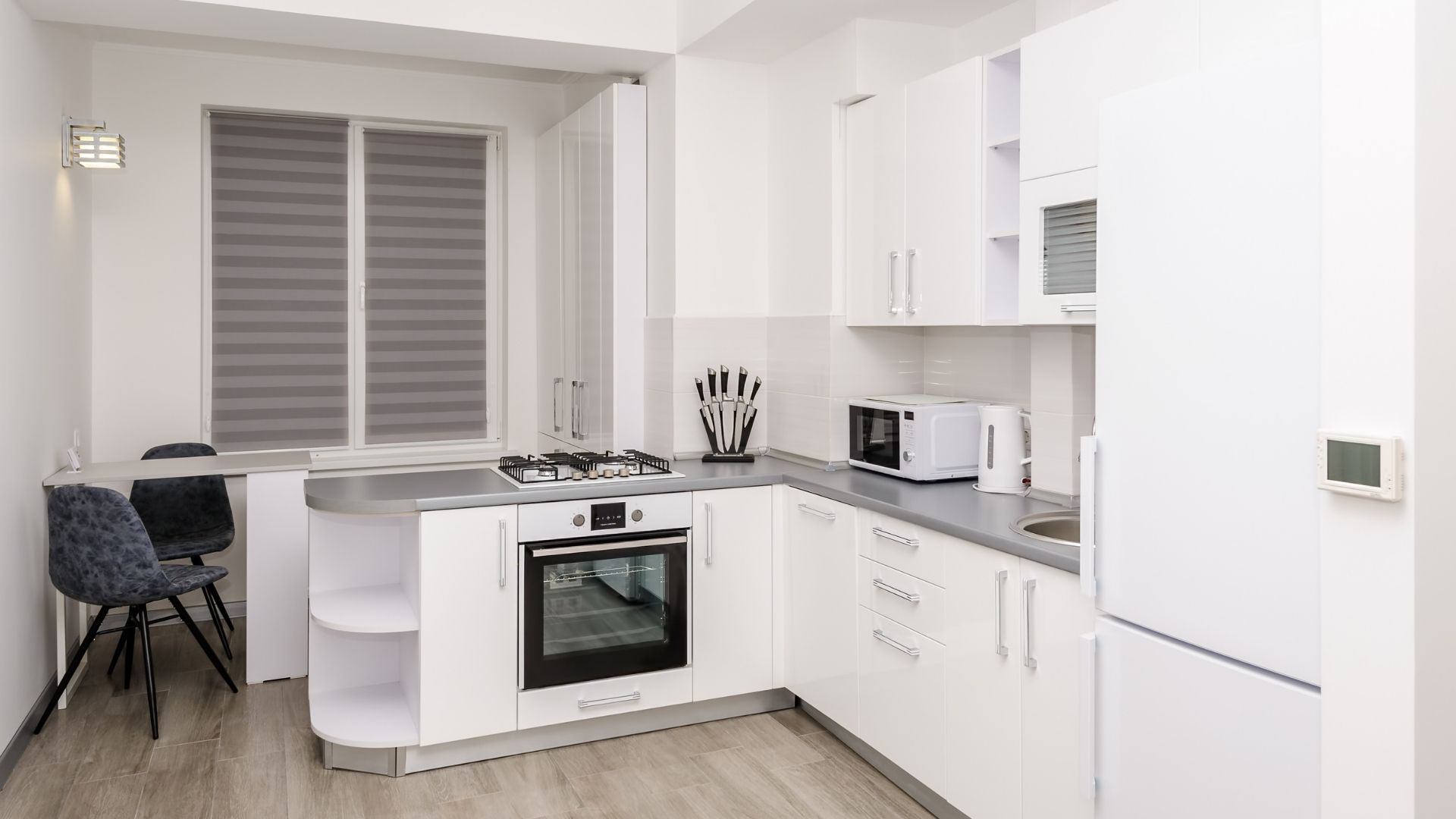 An off white masterpiece for your white kitchen is an excellent focal point to have. Luna Dove cabinets can be a good option for your white kitchen ideas. It's perfect for modern and traditional kitchens.
This cabinet style is also good in emphasizing your vertical space making your kitchen appear taller. You can pair these cabinets with open shelves and white countertops for a minimalist elegant space.
White Kitchen Mixed with Warm Foundation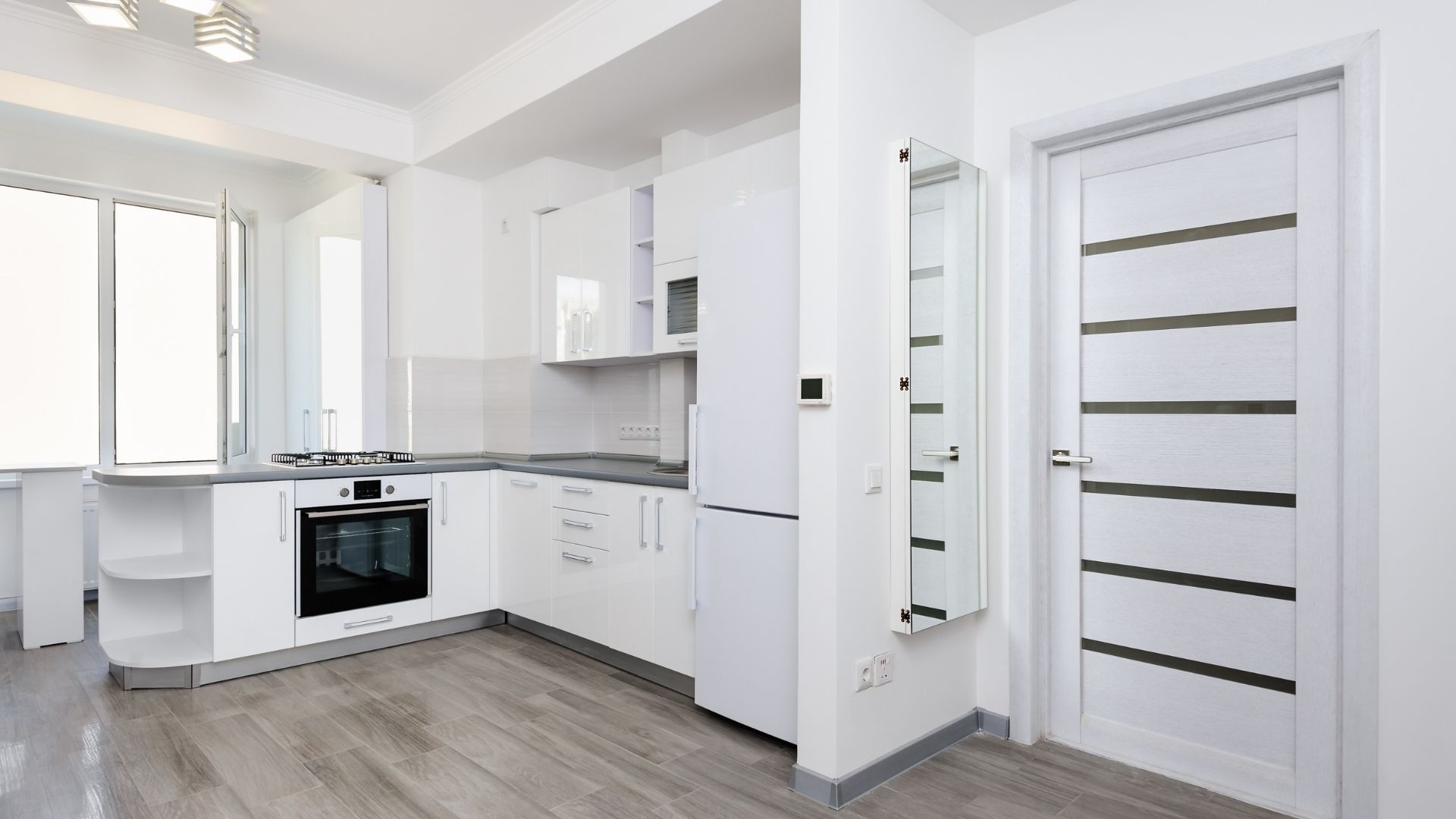 An all white kitchen is perfect for modern homes. But you can add a warm base to white kitchens to give it a cozy feel. You can use a cream base for your white kitchen, and have wide windows to let natural light come in. This makes your space bright and warm.
A kitchen island made from maple wood and the exposed beams on the ceilings would add warmth to your kitchen remodel. Adding different textures to your white kitchen is also a good idea. You can have area rugs, carpets, leather seats, and other materials that can add coziness to your all white kitchen.
You can also check out the works of Benjamin Moore where he used warm paint colors for cup boards and cabinets. Chantilly lace is one of his remarkable works, and you can have that as your inspiration too.
Imperio Dove White Kitchen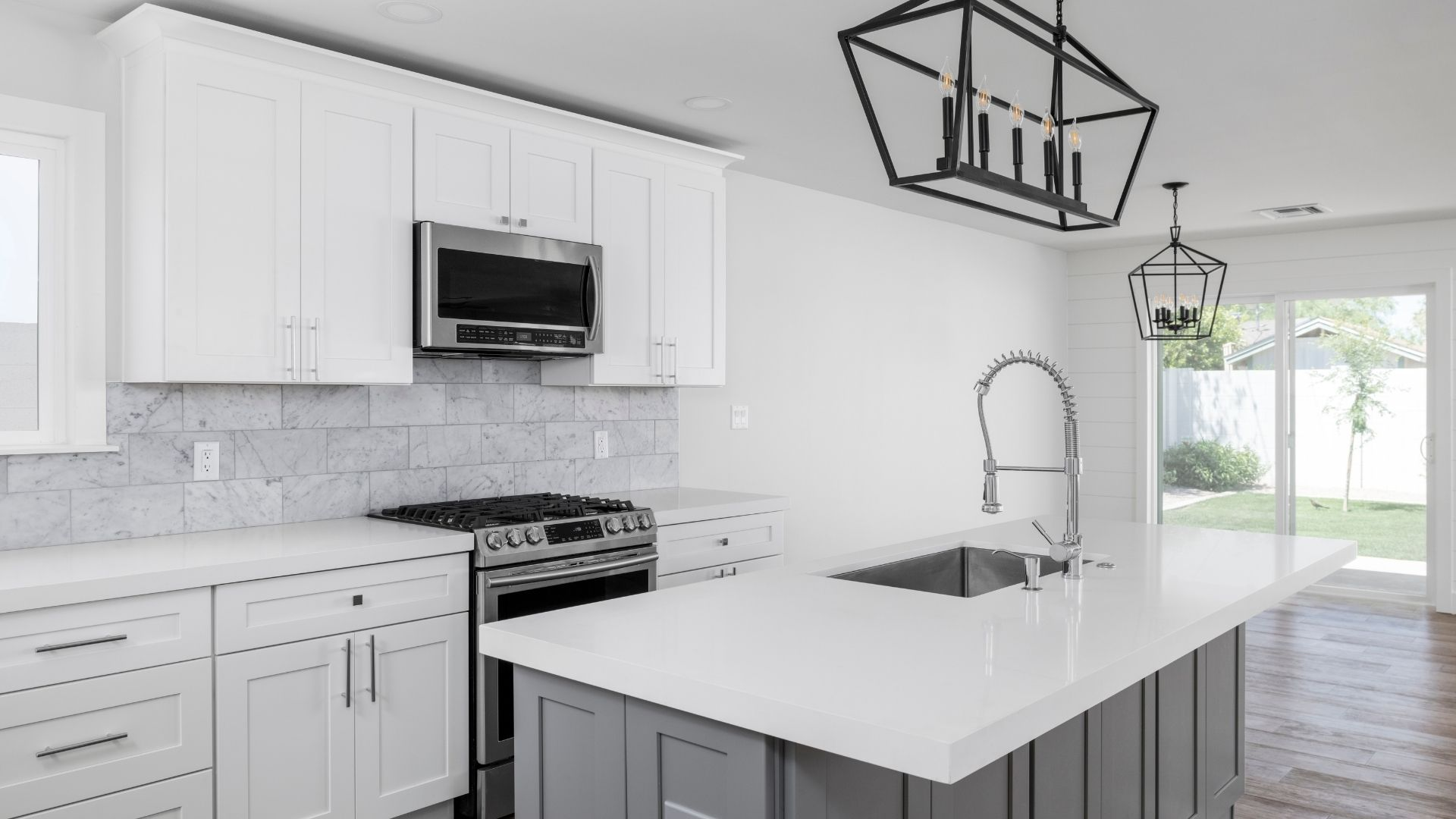 There are different shades of white, and having an off white kitchen can be applicable for your transitional kitchen remodel. The Imperio Dove cabinets with its faded white color scheme is perfect for modern and transitional kitchens.
Its flat panels marry with your light toned dining table. Your metallic accents and range hood can blend well with this for your upper cabinets. Adding light fixtures with nickel or chrome finish would be great for this cabinet style.
For transitional dining area and white kitchens, a cabinet style like this would give a lasting charm to your home.
Dove White Kitchen with a Twist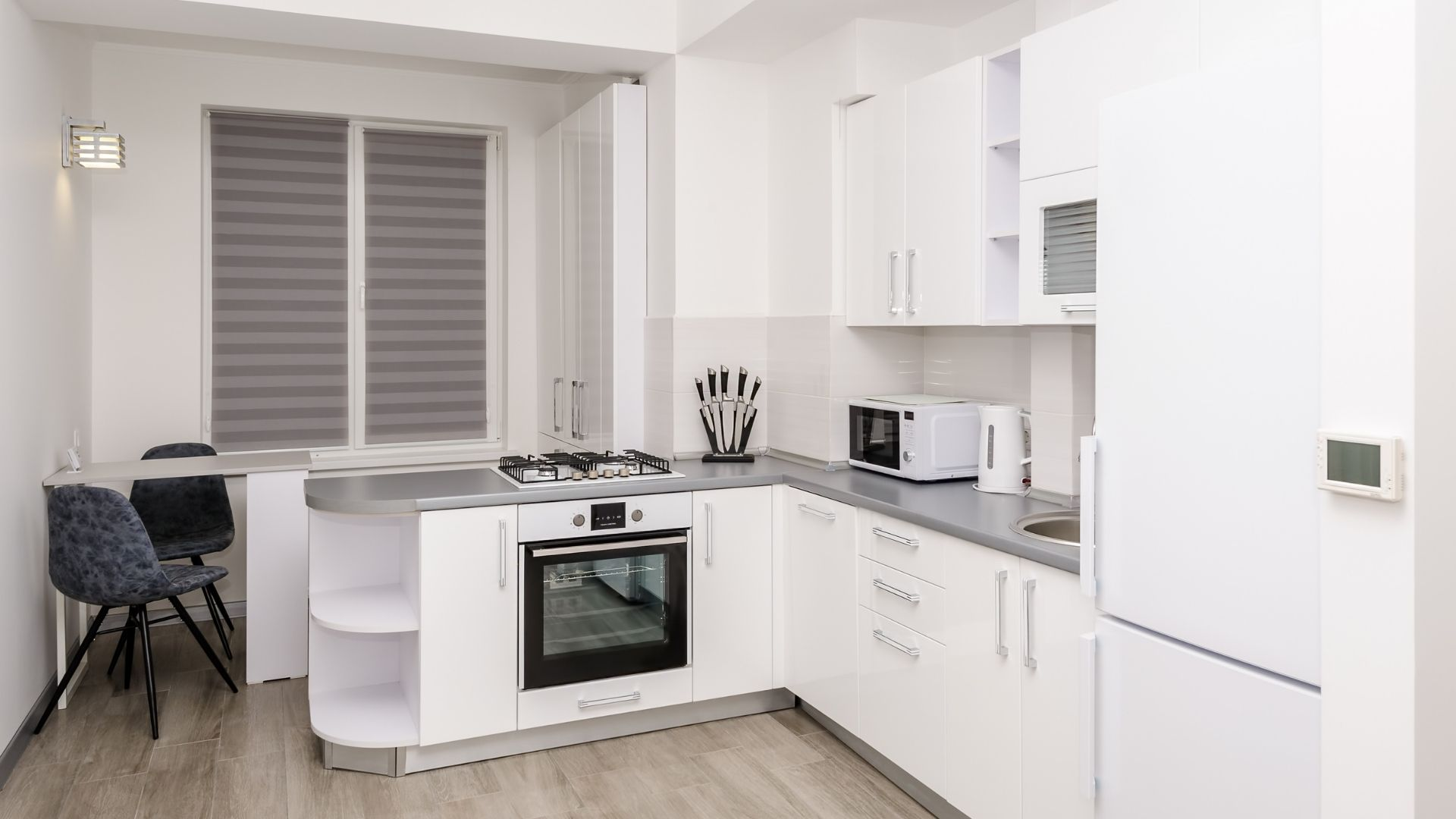 Dove white color is also in-demand, and when done properly, kitchen designed this way would give a magnificent look to your home. For a white kitchen designed this way, a recessed cabinet door would be an excellent choice.
The distinctive detail of your Dove white cabinets with its wide rail moldings give a twist to your contemporary kitchen. White kitchens like yours will never be complete without a white backsplash and nickel finish faucets. As natural light enters your window, it shines on your sink area that helps highlight your kitchen.
Blanc White Kitchens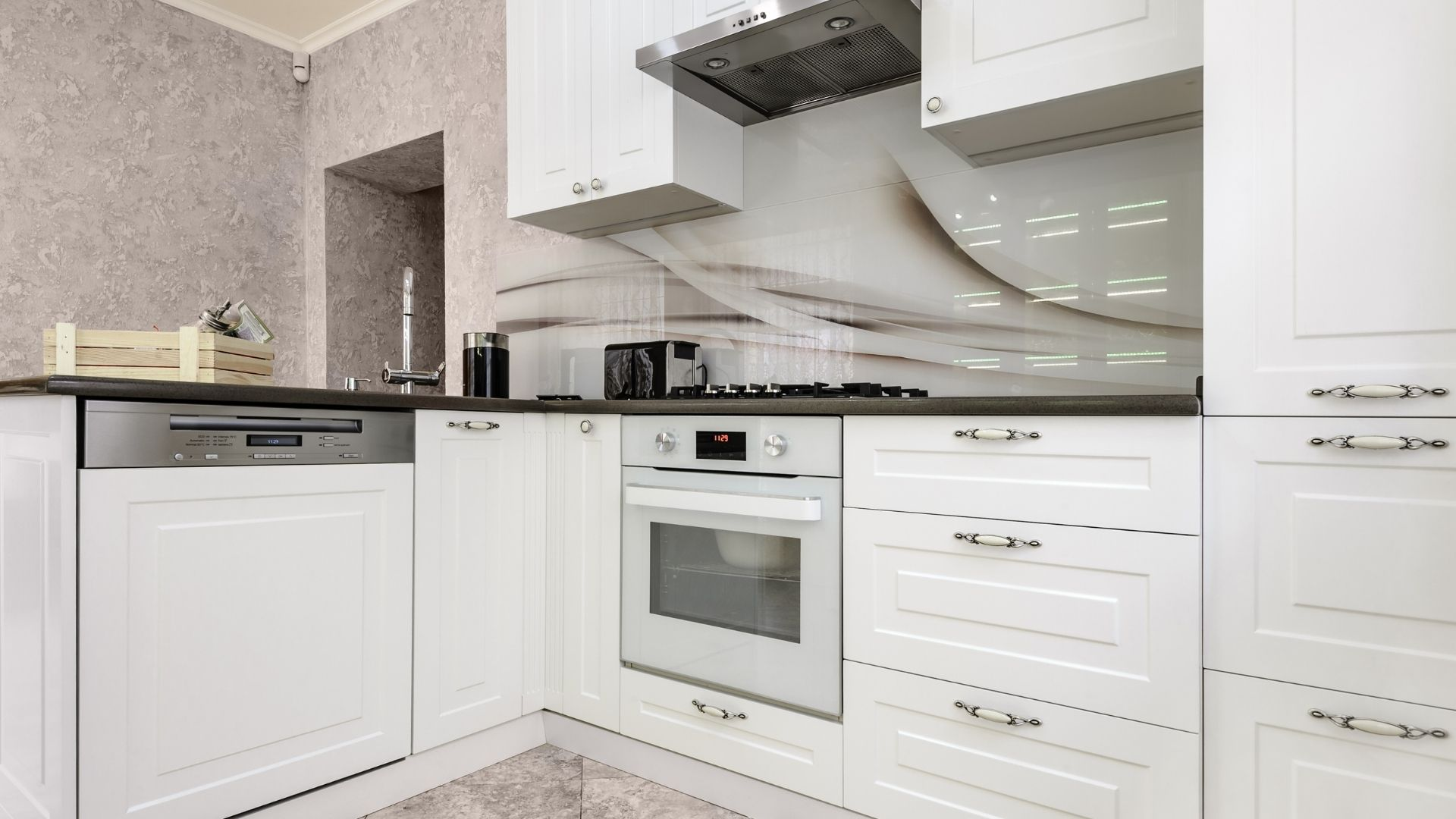 Blanc white cabinets is your good alternative to stark white cabinets. It's soft coconut color and finish is perfect to achieving an elegant white kitchen.
A twist to white kitchen cabinets is what you need to give a unique personality to your white kitchen. You can use this to make a subtle contrast for white kitchens. You can check out some designs of Reid Rolls for ideas as well.
Galaxy Frost White Kitchen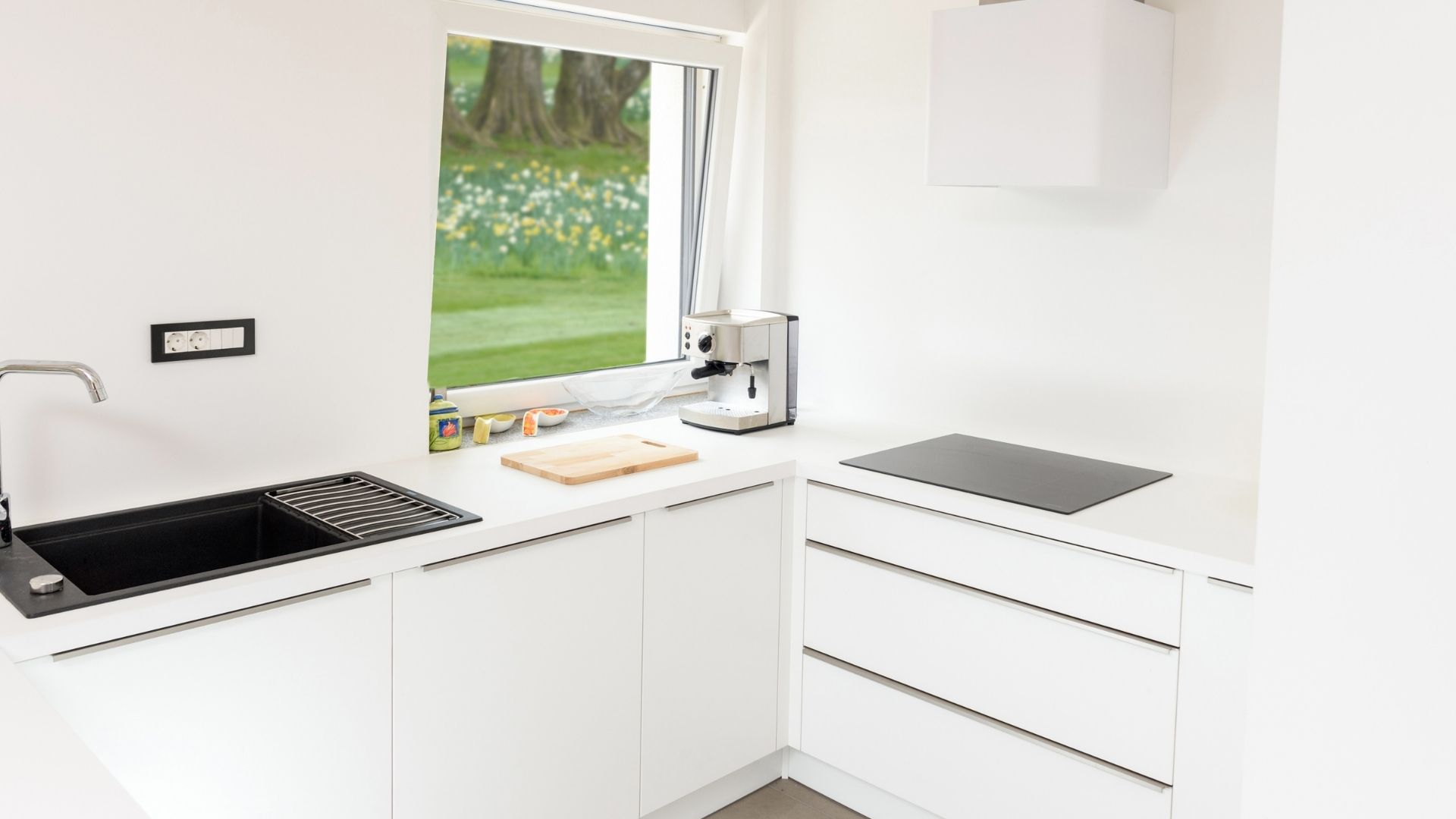 Do you want your room to have that frost white color? You can think of many white kitchen ideas, and a Galaxy Frost white cabinets is a perfect fit for this white kitchen remodel.
It's frosted cabinet door complements your white backsplash. Having a braSs hardware is good since it can add a cinch of warmth to white kitchens.
Onyx Frost White Kitchen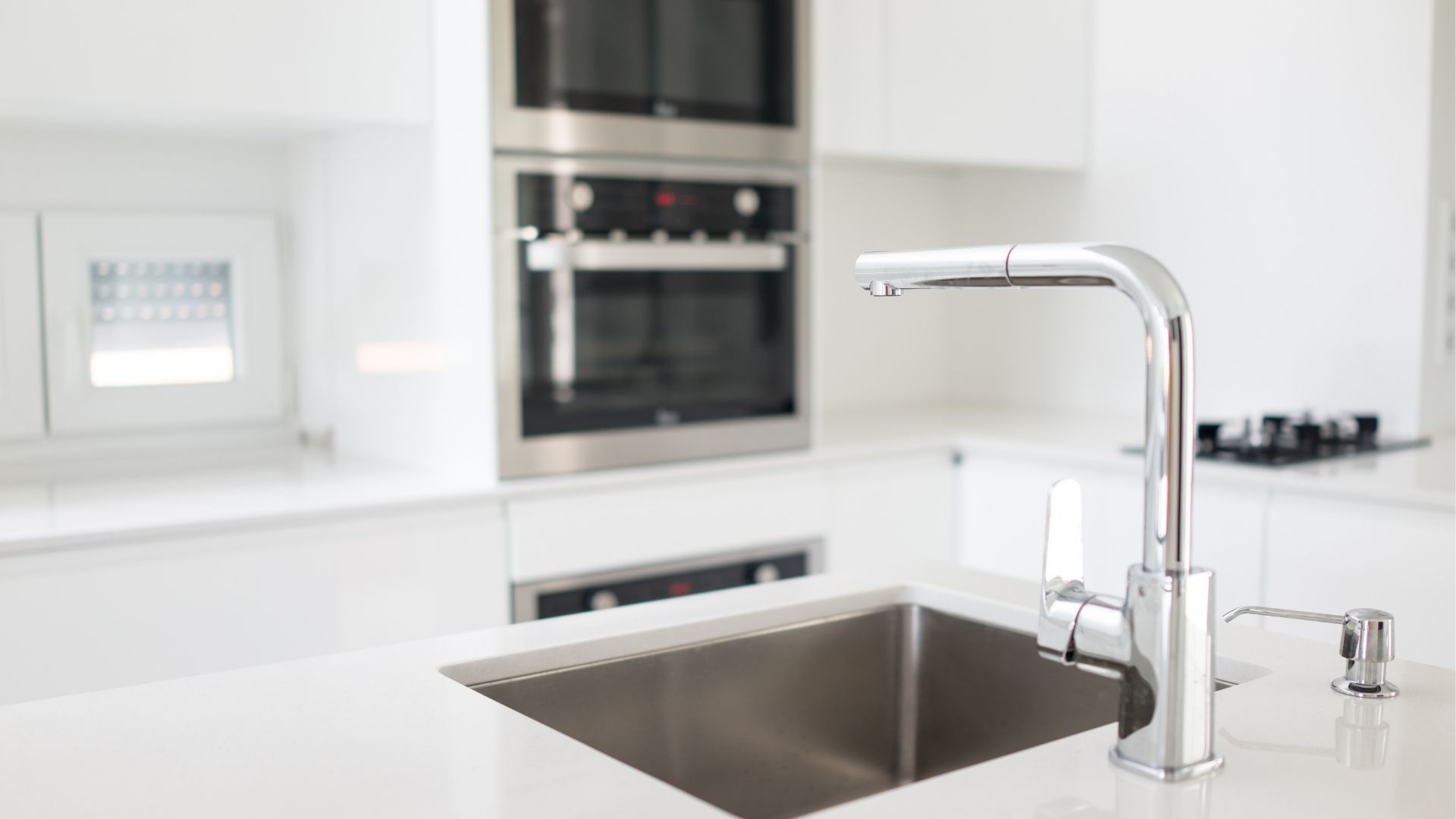 An Onyx Frost shaker cabinet is a best fit for your brick walls and marble backsplash. It has clean cuts and simple lines that's fitting for a transitional or contemporary kitchen.
Frosted white cabinets are great for your lower cabinets. But you can also have this for your upper cabinets, and then your base cabinets will be another shade of white, or completely bold color.
Picking the right cabinet doors is critical for your kitchen remodel as Benjamin Moore explained to his clients.
Nexus White Kitchen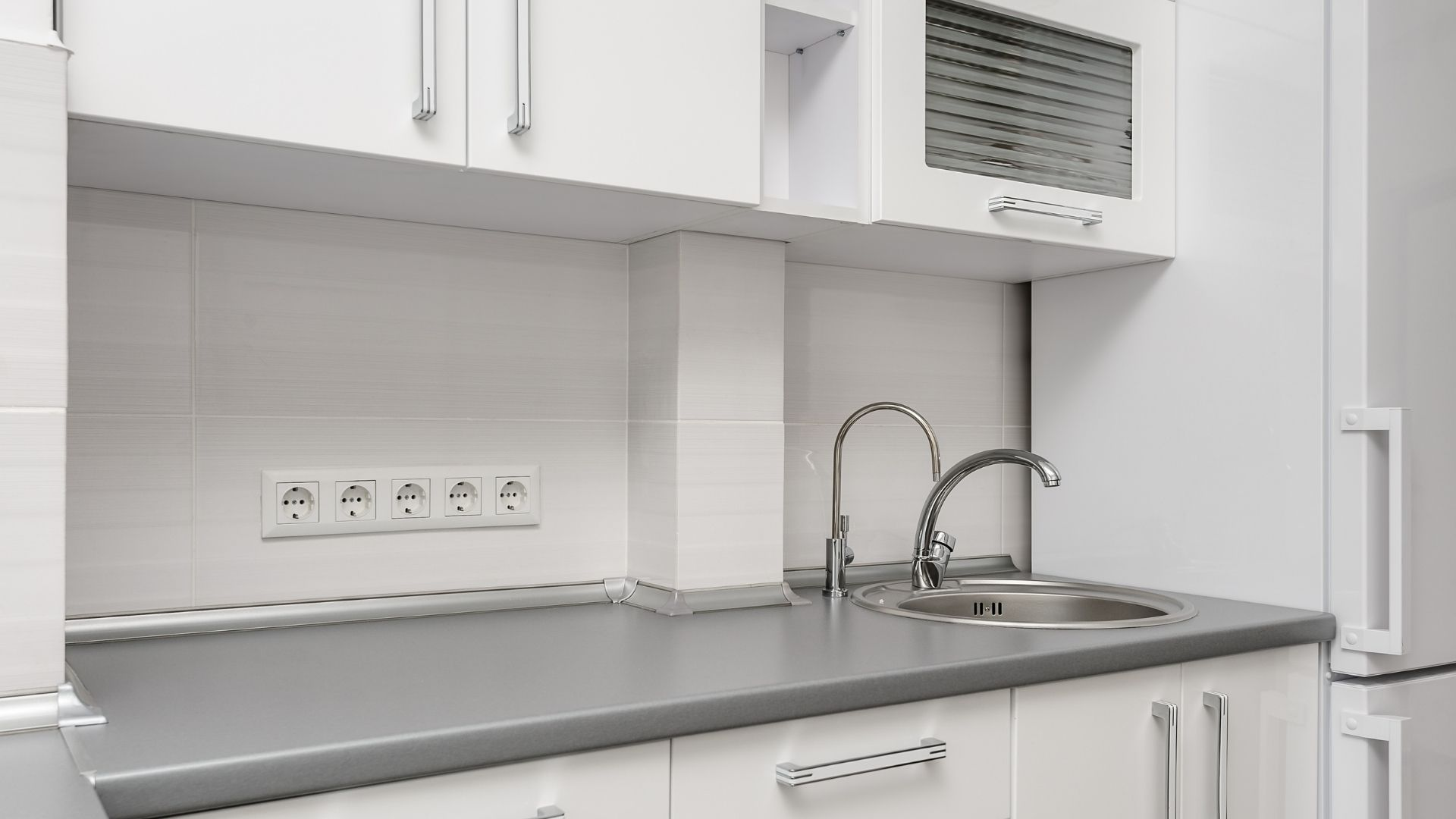 Imagine your room have cabinets with wide rails and subtle details. Wouldn't that be perfect for your all white kitchen remodel? Nexus white cabinets is one of your best options in getting this dream kitchen.
White kitchens are best described with white cabinetry, and Nexus white is a good fit. You can have various white kitchen ideas to work with this cabinet style. But one thing's for sure, you can rely on the balance of its style and color to work with contemporary and traditional kitchens.
Hallmark Frost White Kitchen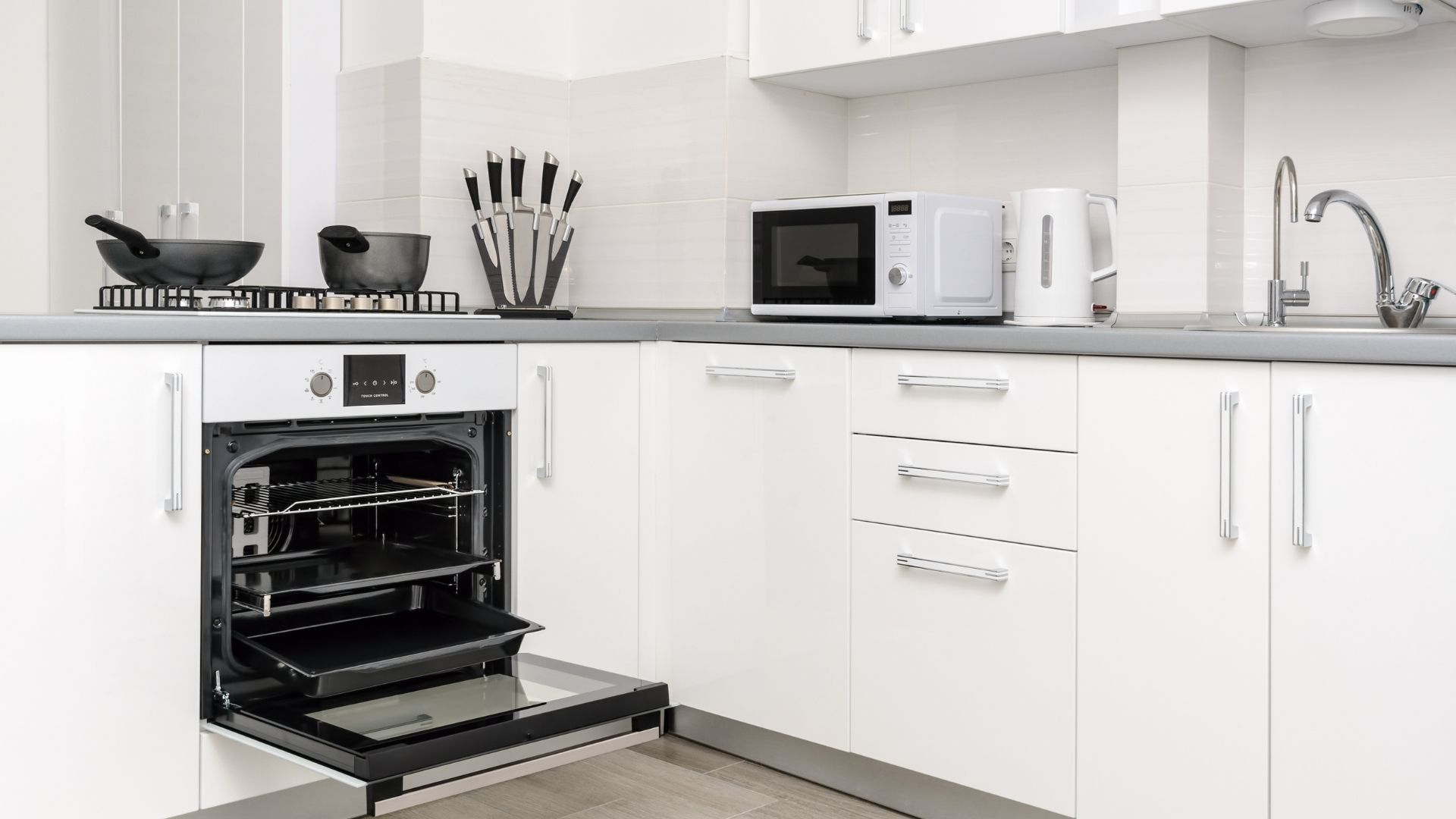 A hallmark frost color for kitchen is suitable for modern or transitional theme. It gives a twist to an ordinary white room with the frost texture on your cabinets.
The raised panel and subtle details on Hallmark Frost cabinets provides a timeless classic beauty to your space. It gives your room a bright aura while complementing brass accents present on your appliances and hardware.
Discovery Frost White Kitchen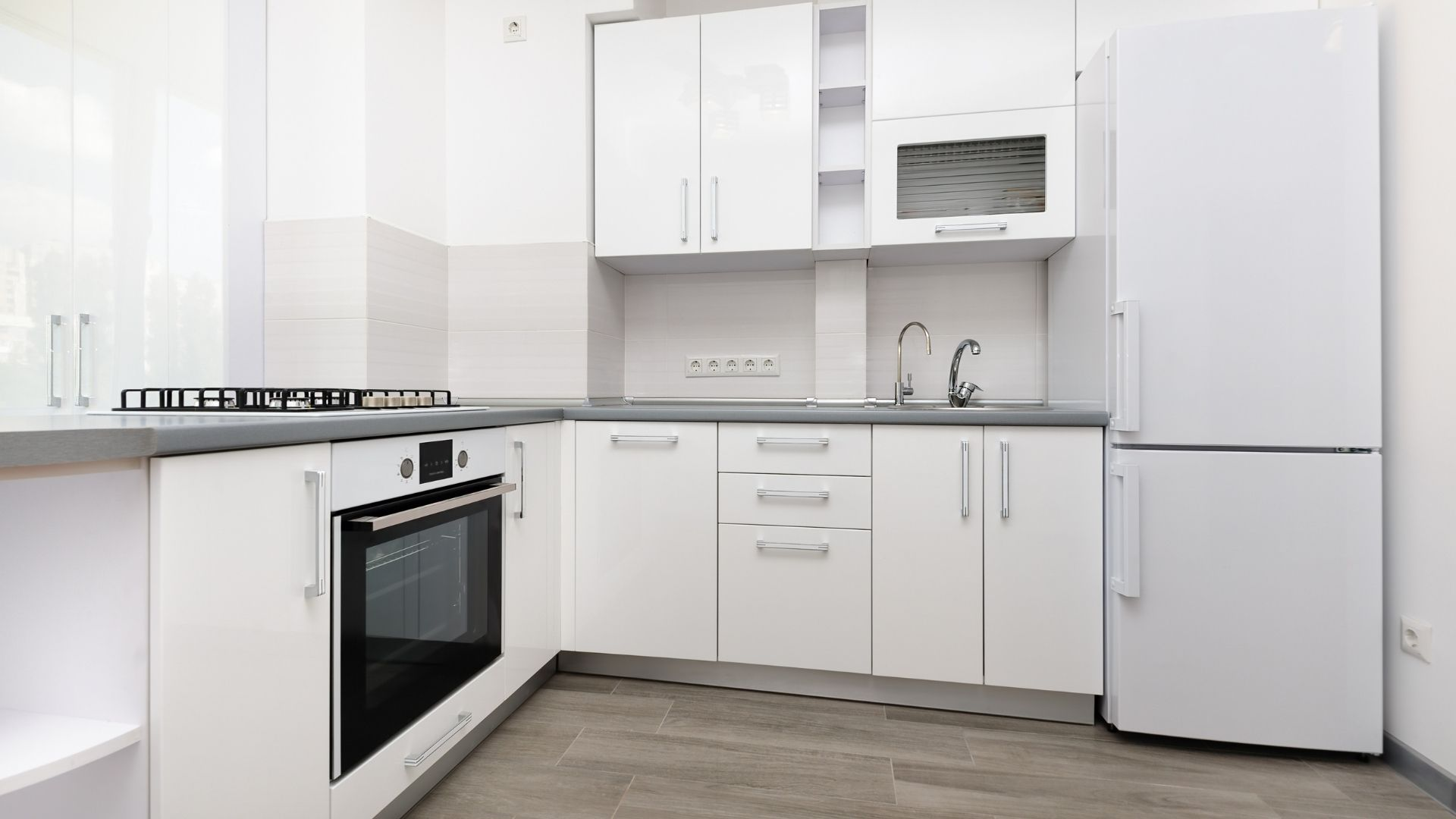 A clean and simple design for your white kitchen and cabinets. This is what you will get from a Discovery Frost white kitchen remodel. You use raised panel cabinet door styles with frosted white color to exude classic elegant beauty to your kitchen.
No worries if you have brass hardware since this will balance the coolness of your white cabInets. And if you have some wooden accents, this can work out well with your frosted cabinet door style.
Metro Frost White Kitchen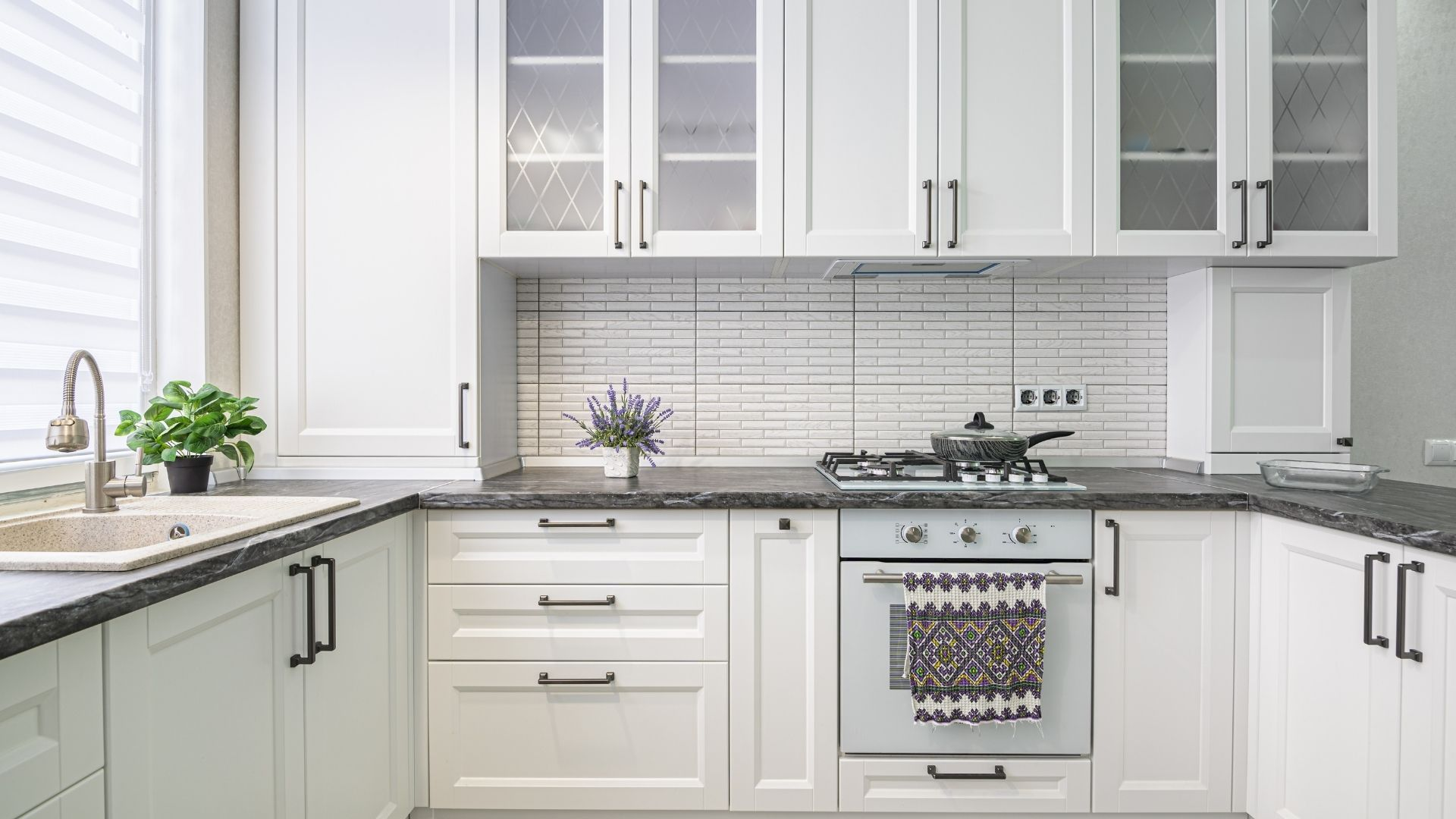 You can get a Metro Frost white kitchen remodel by using a partial overlay white cabinet door style. It resembles a comfortable space with luxurious appeal to your entire room.
Marble backsplash can complement your cabinet door style, and they both make your room more expensive and sophisticated. The clean lines and design of your cabinet door is perfect for transitional and contemporary kitchens.
White Kitchen Spoiled with Marble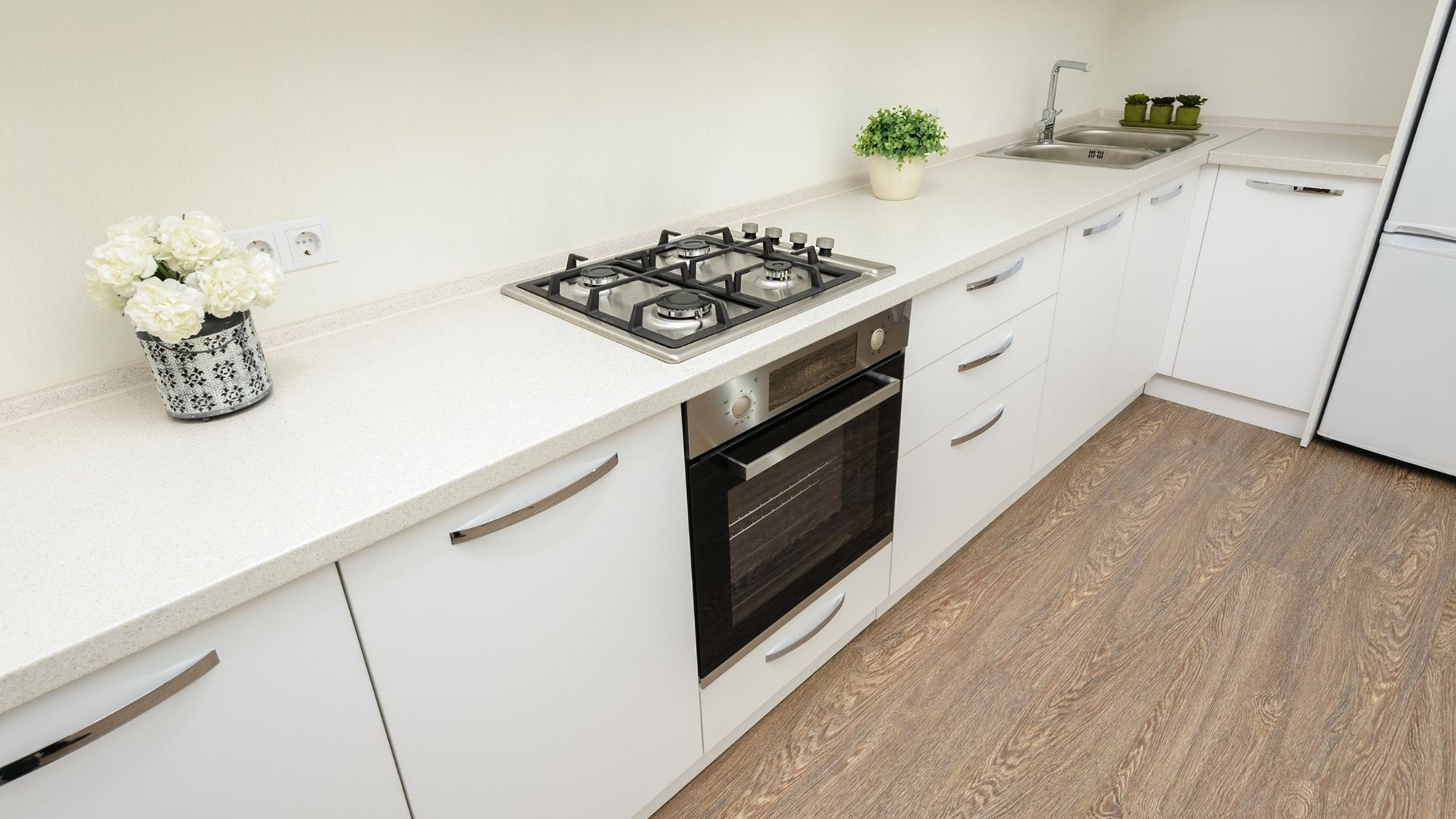 An all white kitchen will be slightly boring without an interesting accent. That's where you can insert your marble countertops to give a touch of sophistication to your room.
You have tons of white kitchen ideas to explore with marble. If you check Hearst digital media and the Part of Hearst Digital, you'd see a few examples to aspire. But our lifestyle and design group is here to help understand what you want for your kitchen remodel.
Having a marble backsplash would be a great addition to your white room. The unique veining patterns of marble adds personality to your space. The same idea is expressed by the Hearst lifestyle and design group.
High Contrast with Black Cabinets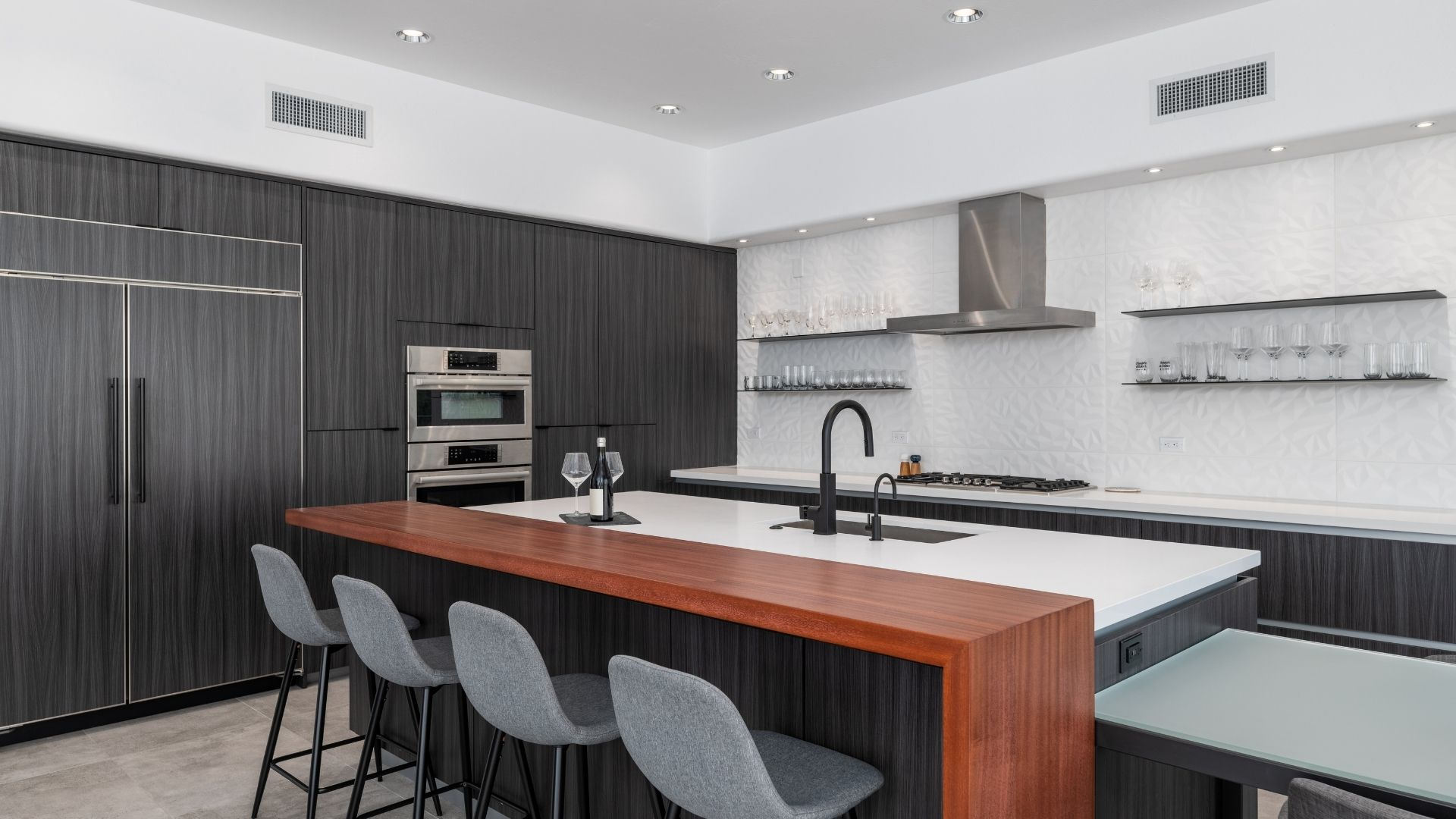 Going for a dual tone kitchen remodel would be fun. This is one of the best white kitchen ideas we share with our clients. Instead of having an all white kitchen, you can choose to have a upper or lower black cabinets as a contrast.
If you choose to have a glossy surface for your white cabinets, it would also be best to have the same finish for your dark-toned cabinets. High gloss white kitchens are trending and timeless, that's why many are going for it. But you can still have matte finish for either your lower or upper cabinets.
Brass Accents for White Kitchen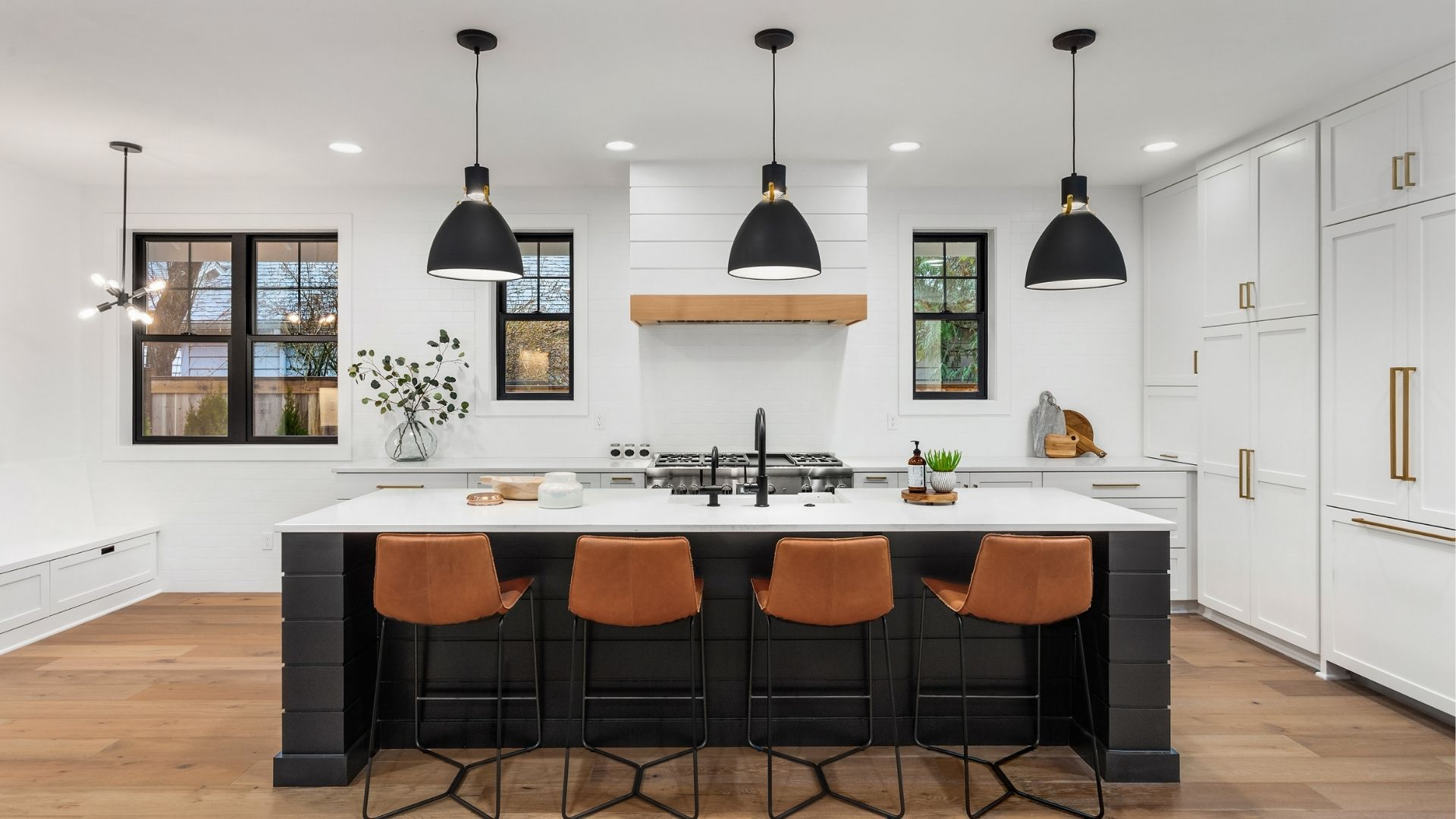 Brass accents are a smart way to add warmth and interesting detail to your room. You can have that for your cabinet hardware, appliances, and fixtures. By having this, you can balance the coolness of white in your space.
Adding brass to your white kitchen can also be tricky, yet don't splurge, otherwise, it will be off already. A fully renovated space would be great for your kitchen. You can improve the style and function of your room.
Add a touch of Modern Farmhouse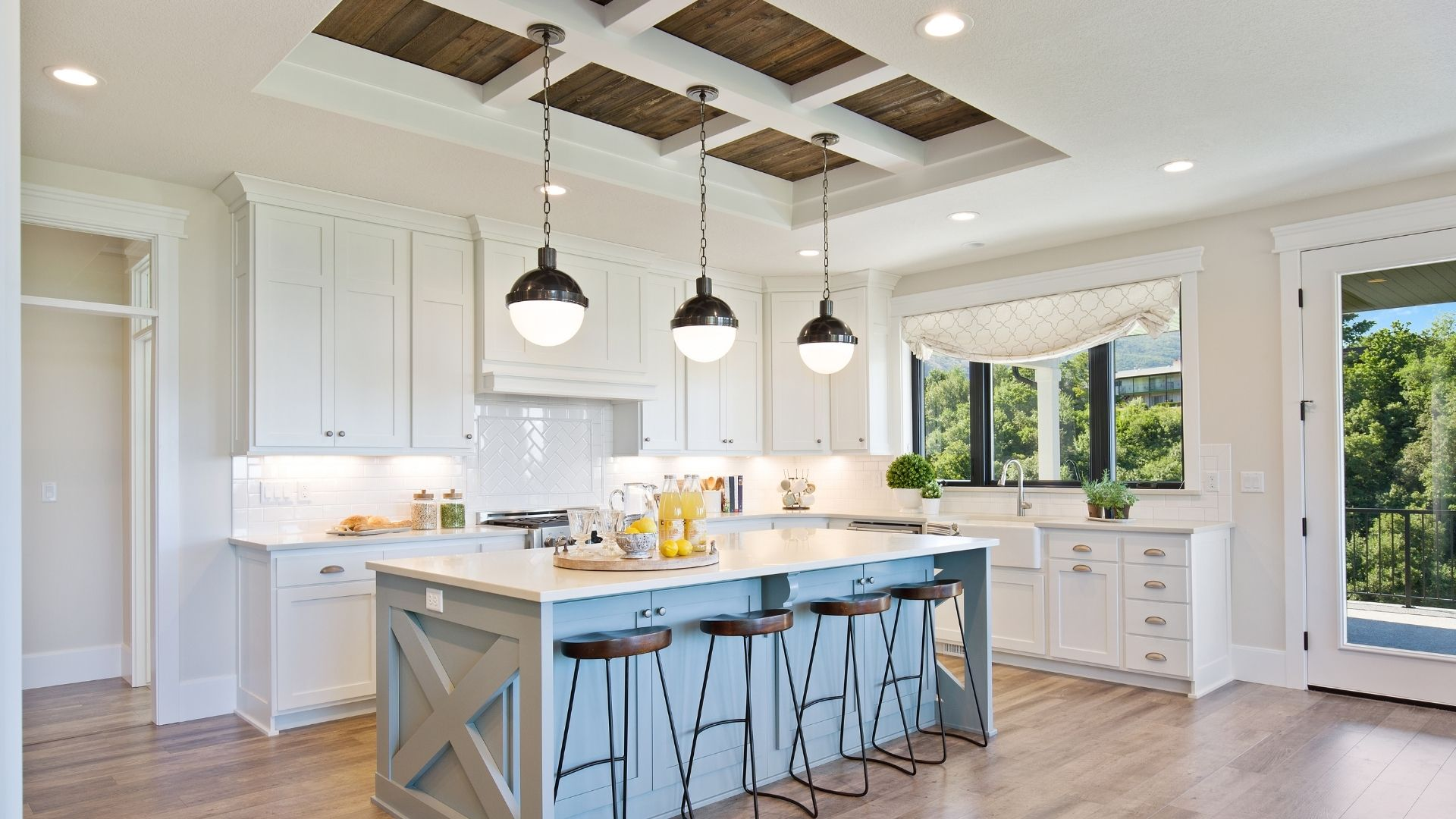 A farmhouse kitchen is known for its traditional and countryside feel. You can incorporate that to your white kitchen without overly empowering to retain the clean lines of your space.
You can mix white subway tiles with farmhouse sink, and cartridge faucet. A subway tile backsplash is ideal since it complements with your slab or shaker style cabinets.
White subway tiles can also work well with butcher block and glass countertops. If you have any of these for your modern kitchen, that would be fantastic.
Multiple Finishes for White Kitchen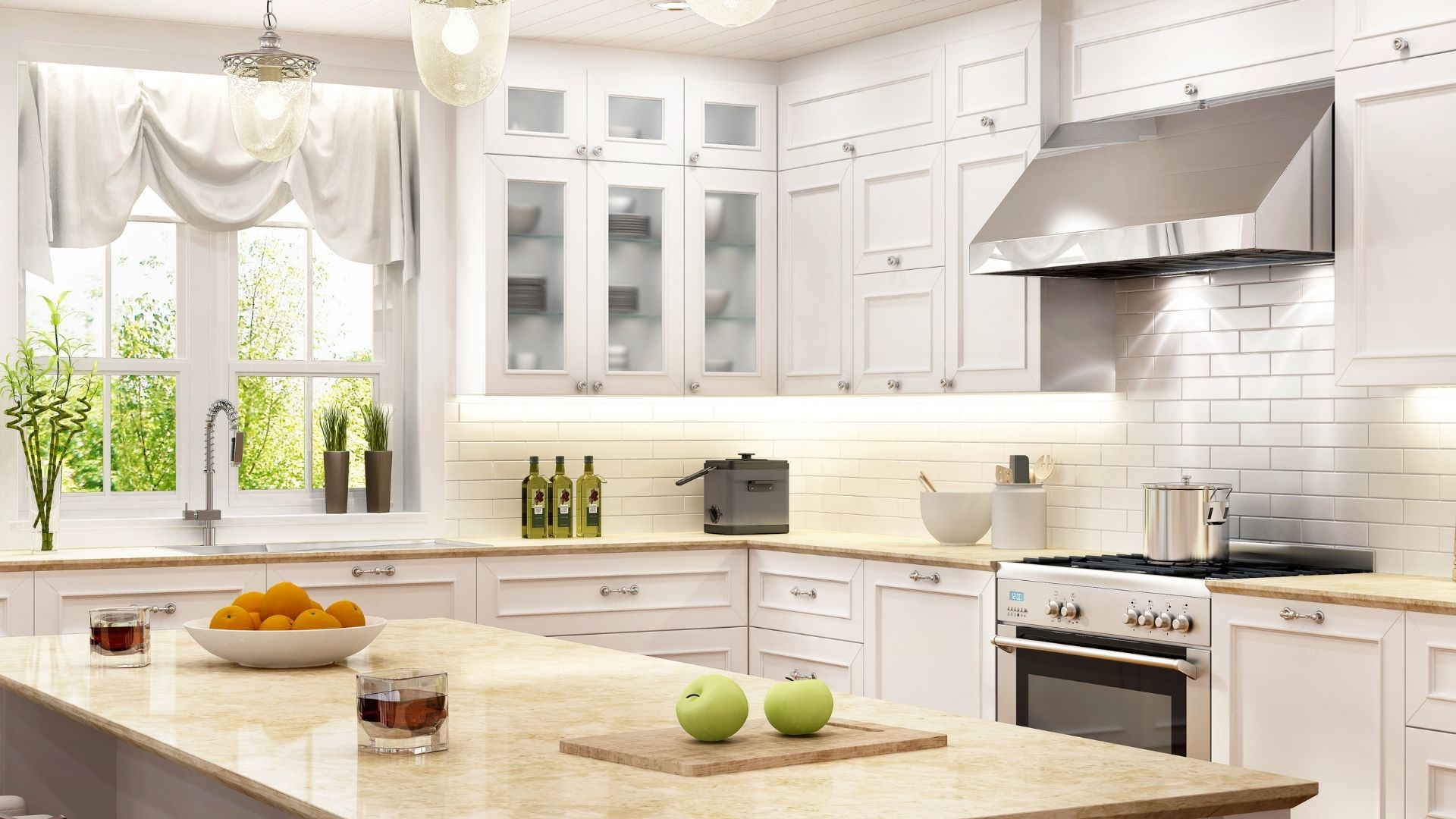 Personalizing your white kitchen remodel is fun. You can have different finishes for your cabinet, countertop, wall, and floor. Having multiple finishes is an experiment since you will never know what works or not.
The best practice is to have two to three finishes present in your space. It could be that your cabinetry will have a glossy finish while your countertops matte finish. That will do as long as there's a harmonious blending with all these elements in your renovated space.
Add Some Blues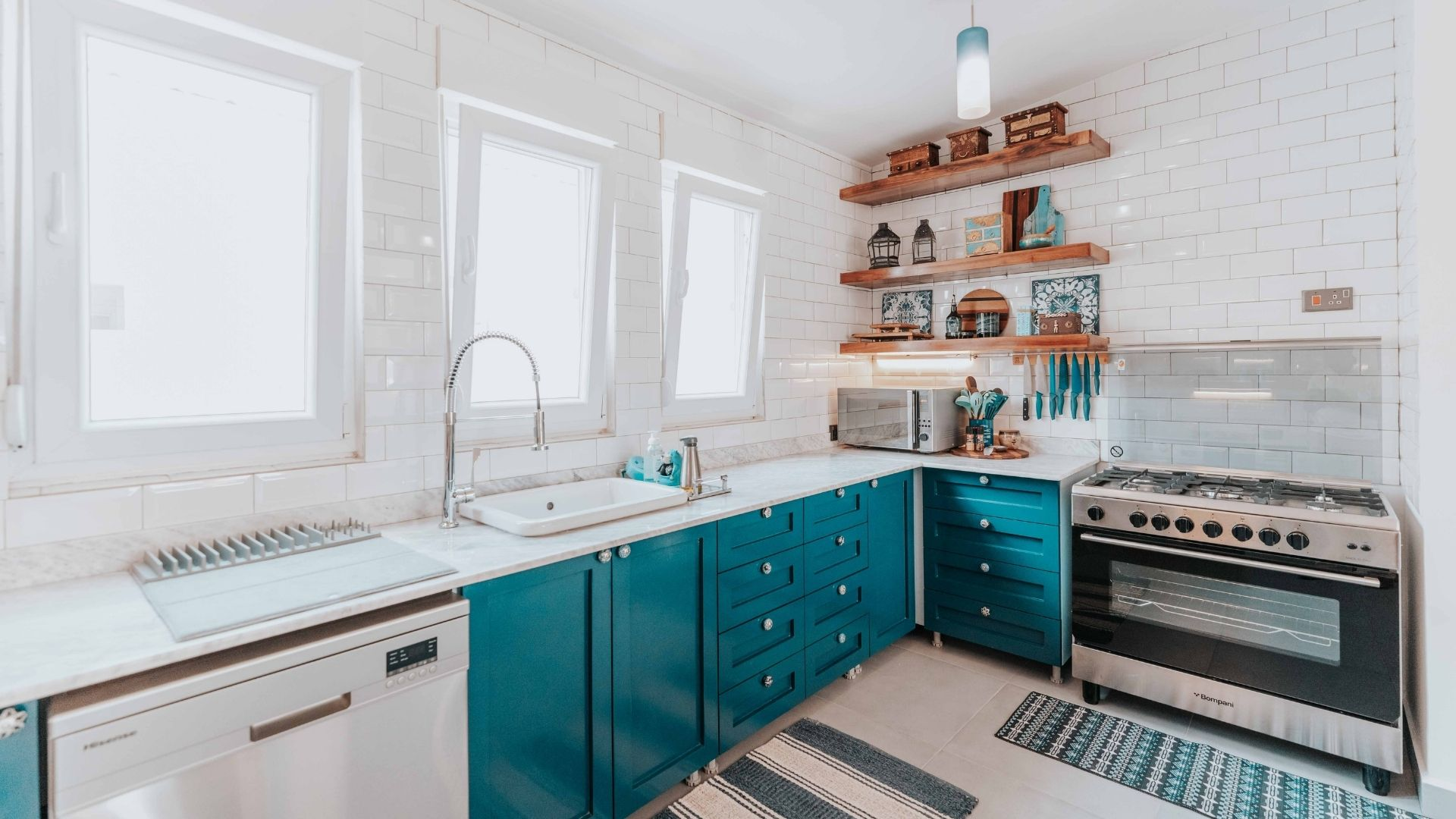 Adding some blue tones to your white kitchen space would be fine. Depending on the shades of blue, it would be best if it makes a subtle contrast with your white subway tiles or cabinetry.
For instance, you can have dark blue countertops for your white subway tiles. It would also make a smooth contrast with your white cabinets.
Alternatively, you can also have blue area rugs or carpets on your kitchen floor. You can think of many ways to add some blues into your kitchen remodel.
Industrial Chic Details on White Kitchen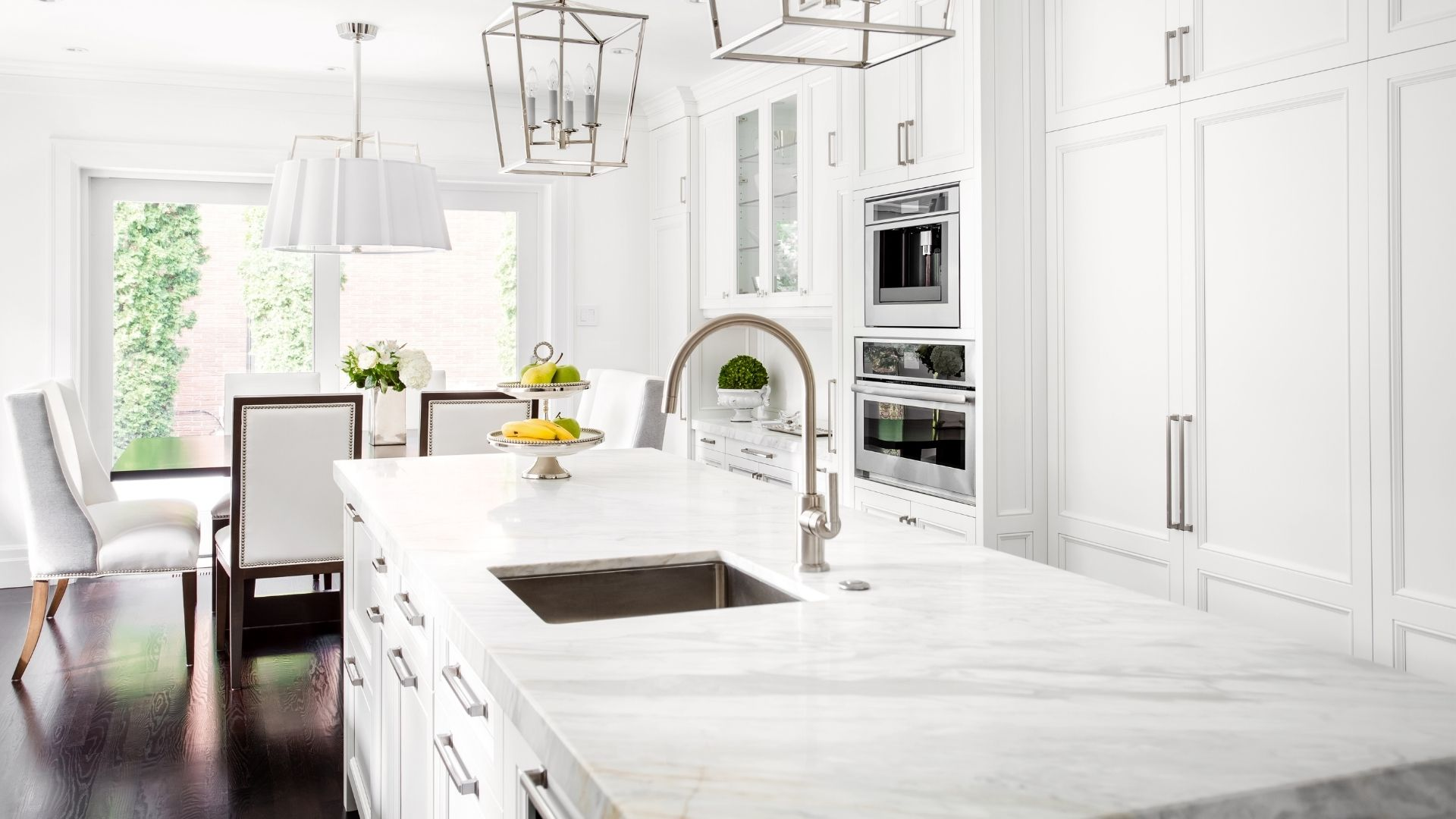 The subtle cool ambiance of an all white kitchen can be made exciting when you add a touch of sophistication. For this matter, stainless steel accessories and surfaces can be added to your kitchen.
Steel surfaces also make your kitchen more modern and vibrant since it helps reflect light. For instance, your hanging pendant lights over your stainless kitchen island can better emphasize the industrial touch of your island.
Plus, when you have new appliances, that improves the functionality of your room. You can install these appliances in between cabinets to save square footage. Steel surfaces and white cabinets can marry each other since they complement each other's beauty.
Install New Lighting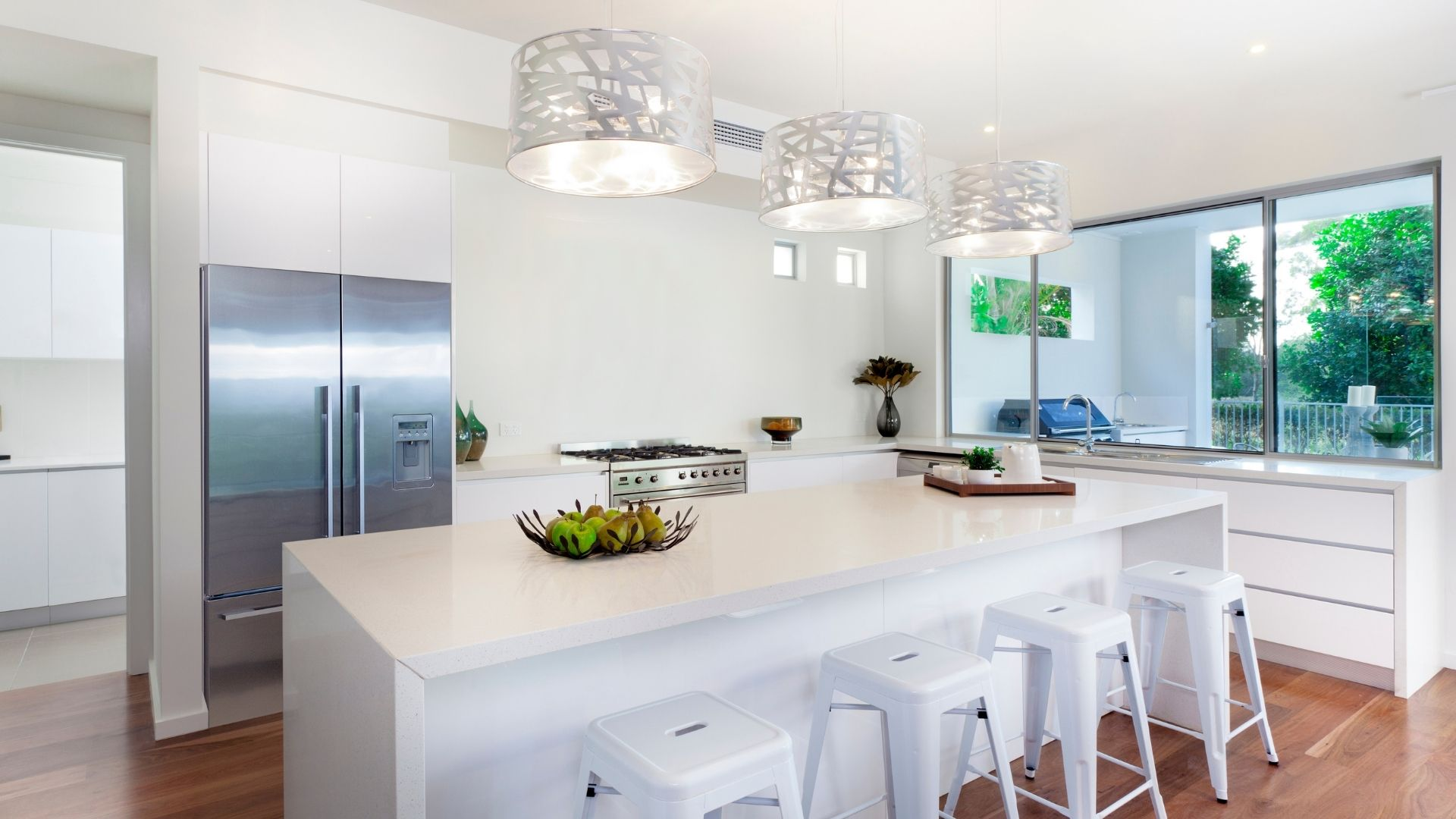 By installing new lights to your white kitchen, you are highlighting more the beauty of your new finishes and accents. Also, you can install task lighting and LEDs underneath your cabinets for work efficiency.
Hanging pendant lights and recessed LEDs are the in-demand choice of clients since they are efficient and versatile in design. You can choose one to match with transitional or contemporary kitchens.
Let Your New Flooring do the Talking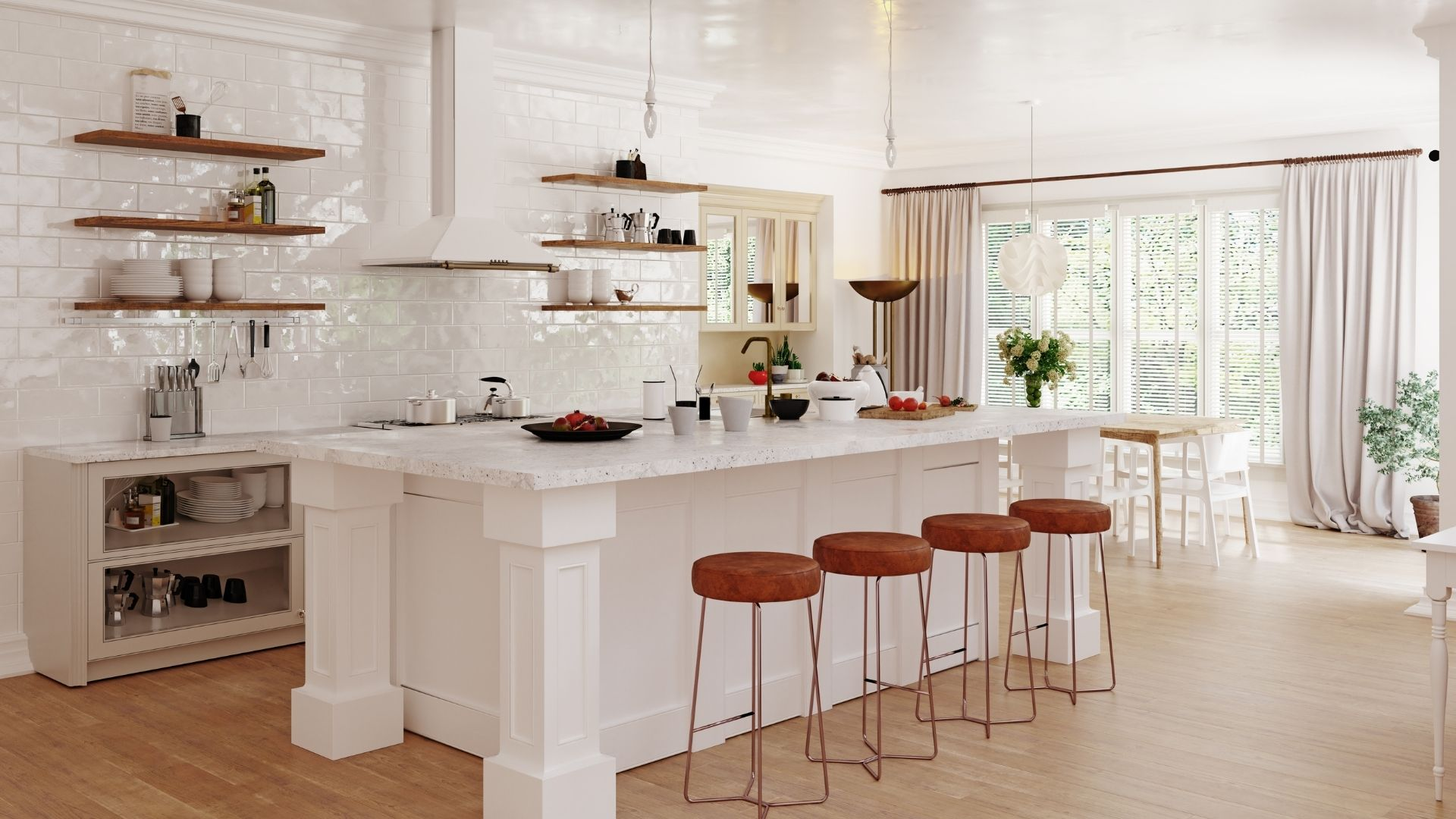 Having new floor tiles is an excellent choice for your white kitchen remodel. Considering it takes a huge space on your kitchen, it must blend with your cabinets and countertops.
For that matter, you can opt for hardwood or white tiles for your flooring. Shades of any neutral tones will also do for your kitchen remodel. As long as it's not too strong for a contrast, then that would be fine.
Check your Windows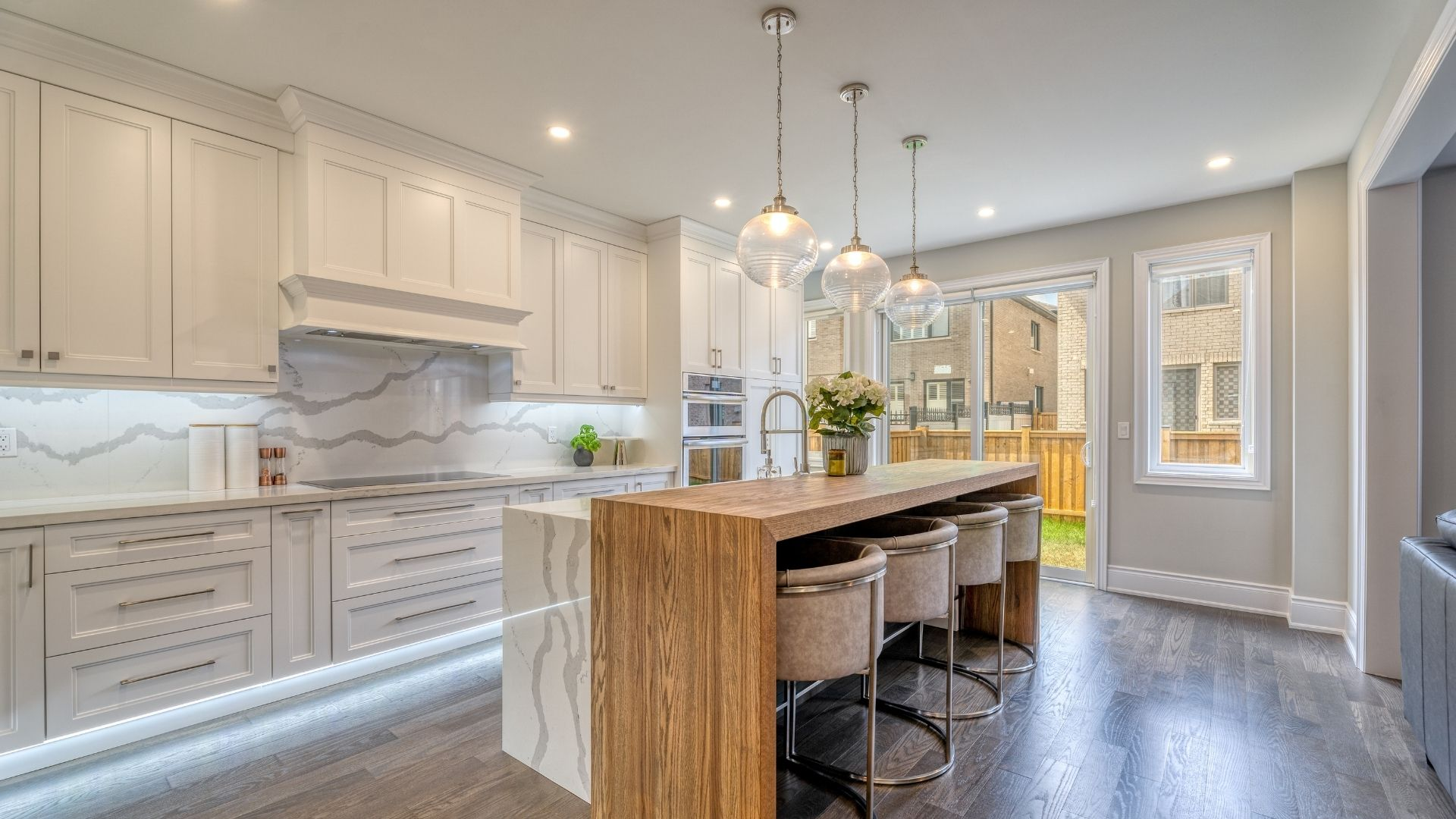 The frame on your windows, they must also marry with your walls, backsplash, and countertops. You have two options there – one is having a similar shade, or it could be a bold color to contrast with everything.
Say for instance, you have a white wall, so having a black frame for your window can give a nice contrast. You can also go for a chrome, brass, or nickel satin finish for your window frames. Pick one that works well with your kitchen wall.
Oftentimes, having a similar tone with your wall is the best since it makes the effect seamless. Subtle lines and design is the main trait of a modern kitchen remodel.
But if you're confused if what your thinking works for your kitchen makeover, it would be best to consult a designer. They can help tell if your design is workable or not. Otherwise, they can modify your design so that it makes more sense with your current layout.
Let's Wrap Up
We hope you had fun scanning through our ideas for your kitchen renovation. There are many things we want to share with you, and you can see a few of our projects in our social media accounts. You can check them out.