Top 1 Kitchen and Bathroom Remodeling Service in Washington, DC
Dupont Design Center is your licensed and bonded remodeling company to lean on for your custom kitchen needs. We take pride in successfully completing over 5,000 kitchen projects for our over a decade of experience. We are your best remodeling shop to go to for a personalized design and build service in upgrading your home in Washington, DC. We have a network of suppliers and professionals who we work with in renovating your kitchen and bath that support your lifestyle. Should you need free design consultation, feel free to book an appointment today.
With over ten years of experience, we never fail to satisfy the needs of our customers for a better home by improving their kitchen and bath. View some of our designs to get inspired.
See all kitchen remodeling works.
See all bathroom remodeling works.
The Best Kitchen Remodeling Washington DC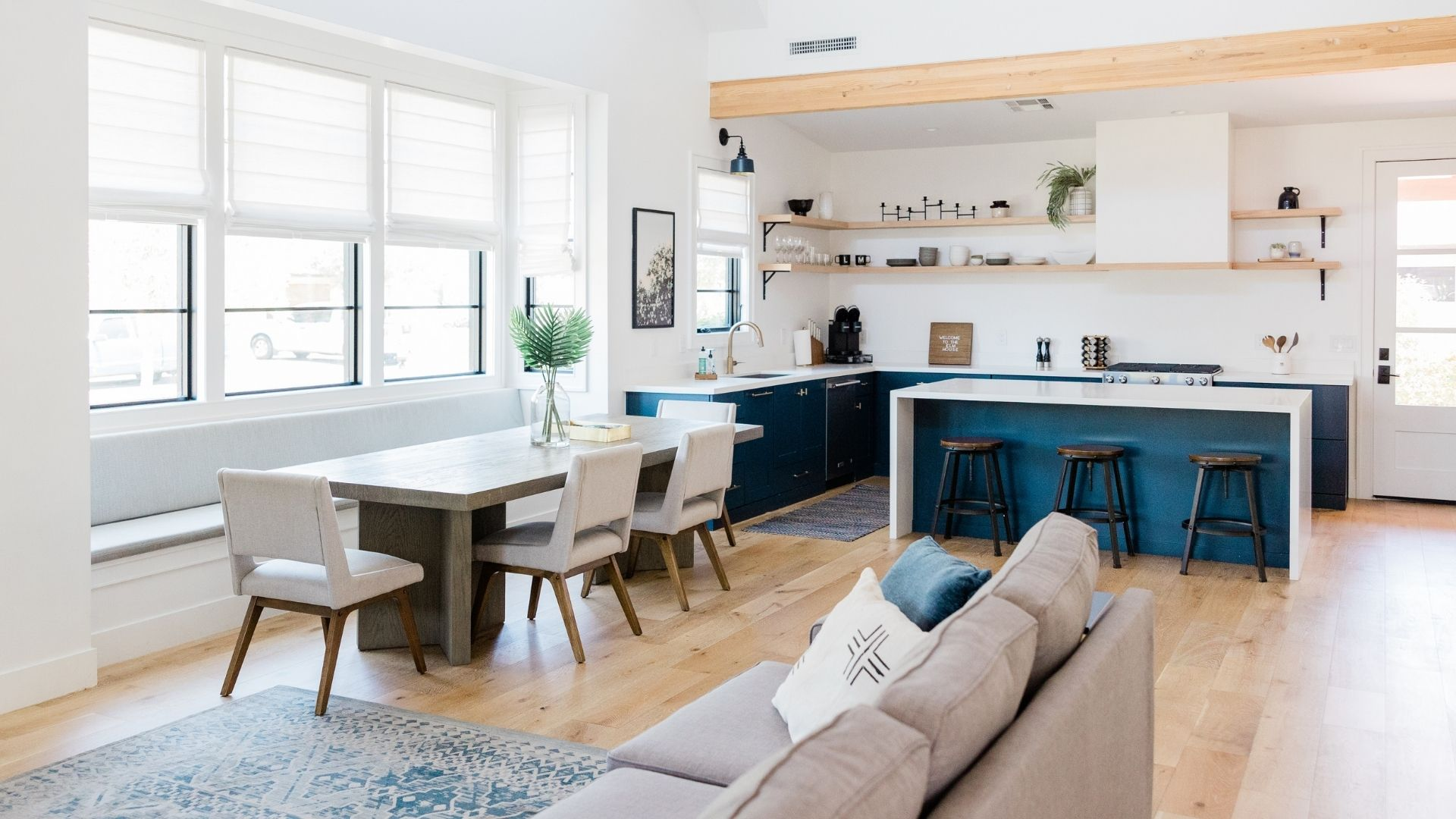 We celebrate most special occasions with family and friends at the heart of the home, which is your kitchen. But if you find your kitchen dingy and old, you will need the help of kitchen remodeling contractors in Washington DC to revive its function and style.
We offer professional kitchen contractor services in Washington DC that will help you refresh the life and function of your kitchen. A complete package starting from design conceptualization down to installation process for a life-changing improvement at the heart of your home.
Custom Kitchen Remodeling Services in Washington DC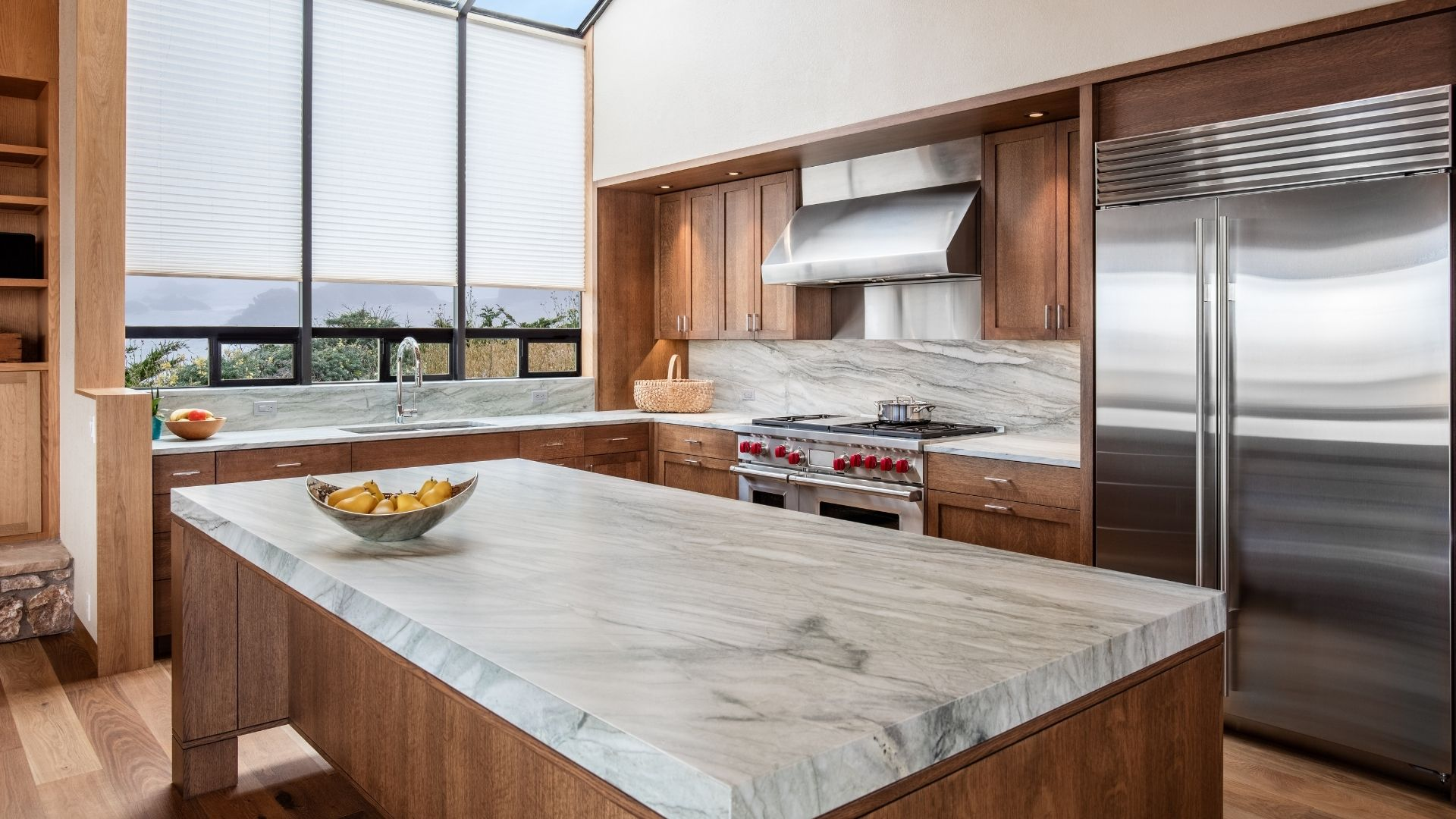 You spend most of your time in the kitchen, which means it's a place of comfort for your family and guests. But as time goes by, your kitchen ages, so its style and function slowly fade away through the years until you come to a point where it no longer serves its purpose very well.
For your kitchen remodel in Washington DC, you will need the help of experts in kitchen remodeling that can work around your needs and preferences. This is where we come in to provide more value to your home through our kitchen remodeling services.
The Best Kitchen Remodel in Washington DC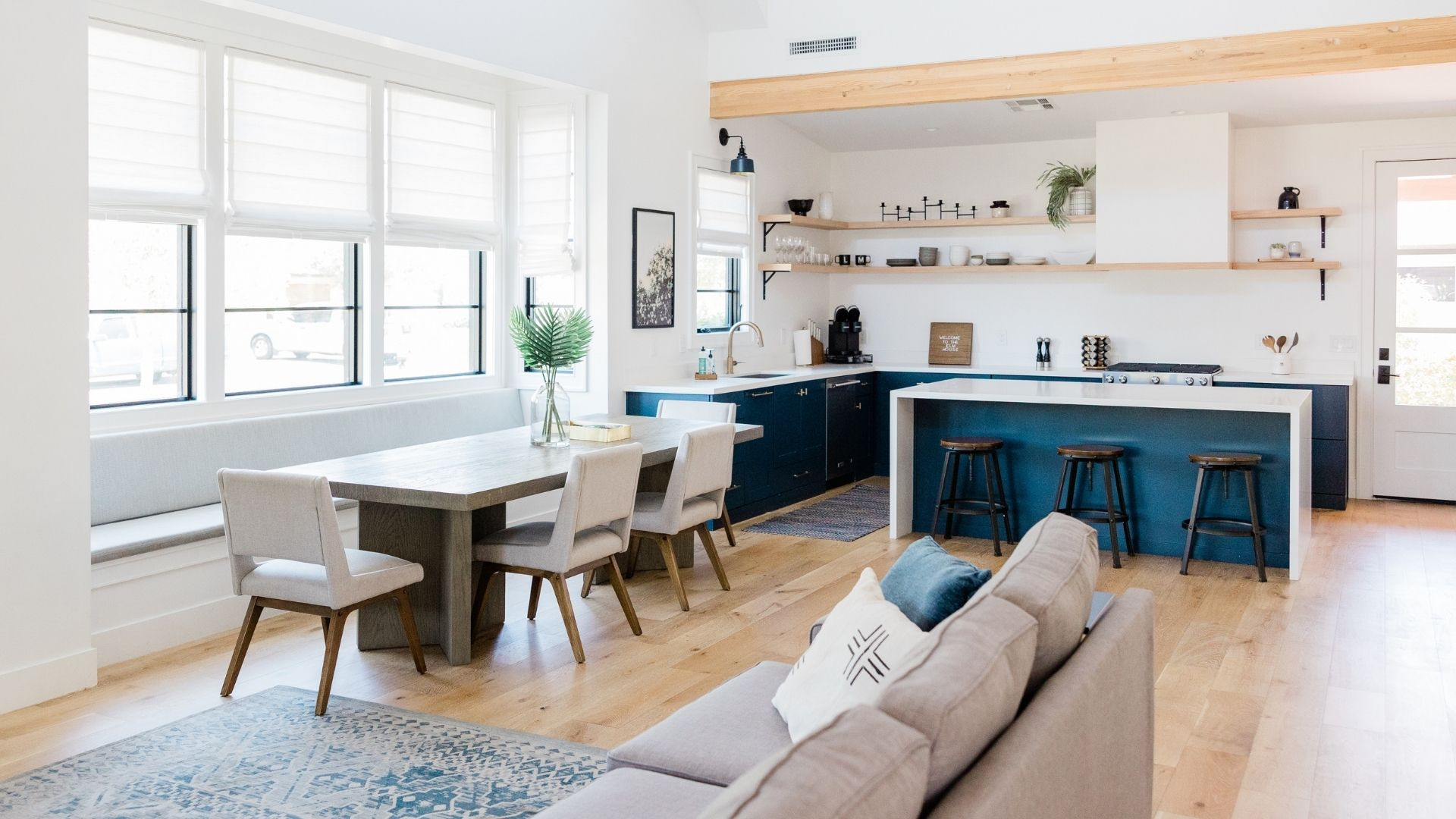 It's now possible for you to live in your dream kitchen in Washington DC! Whether you want custom cabinets, stone countertops, or a full kitchen remodel, our services for kitchen remodeling Washington DC is your best solution.
We do have years and years of experience in the remodeling industry, not to mention that have been dealing with clients having different wants and needs. In the end, we always bring them the comfort of space, so as the aesthetic they needed. Our clients were confident enough to entrust their properties with us, especially in maximizing their storage and interior designs and adding more value to their properties, so you can too!
Award-Winning Kitchen Renovation in Washington D.C.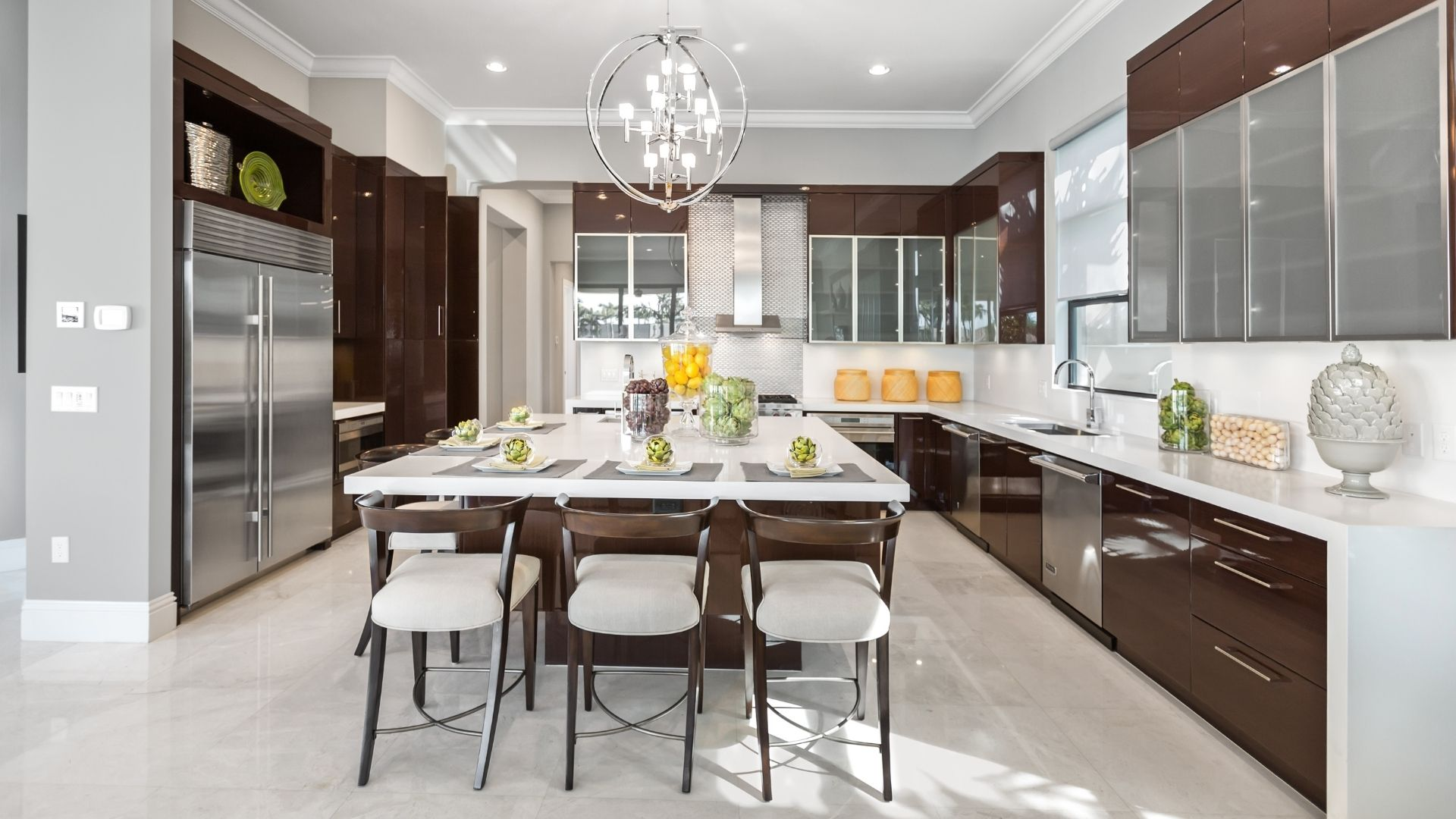 When it comes to the residential construction process, general contractors must make sure everything goes out well. Starting from planning the architectural design to home construction, our team constantly hits customer satisfaction.
With our firm's work and commitment to quality, we are proud to say that we got the year grand award from the National Association of the Remodeling Industry (NARI) and the National Kitchen and Bath Association (NKBA) for the best kitchen renovation in Washington DC.
Our kitchen design and process will never disappoint you. We provide quality kitchen remodeling service that will transform your dated kitchen and dining room into a paradise where memories are made and flavorful meals are savored.
Let our kitchen renovation process help get your ideal kitchen to come to life.
Licensed and Insured Kitchen Remodeling in Washington D.C.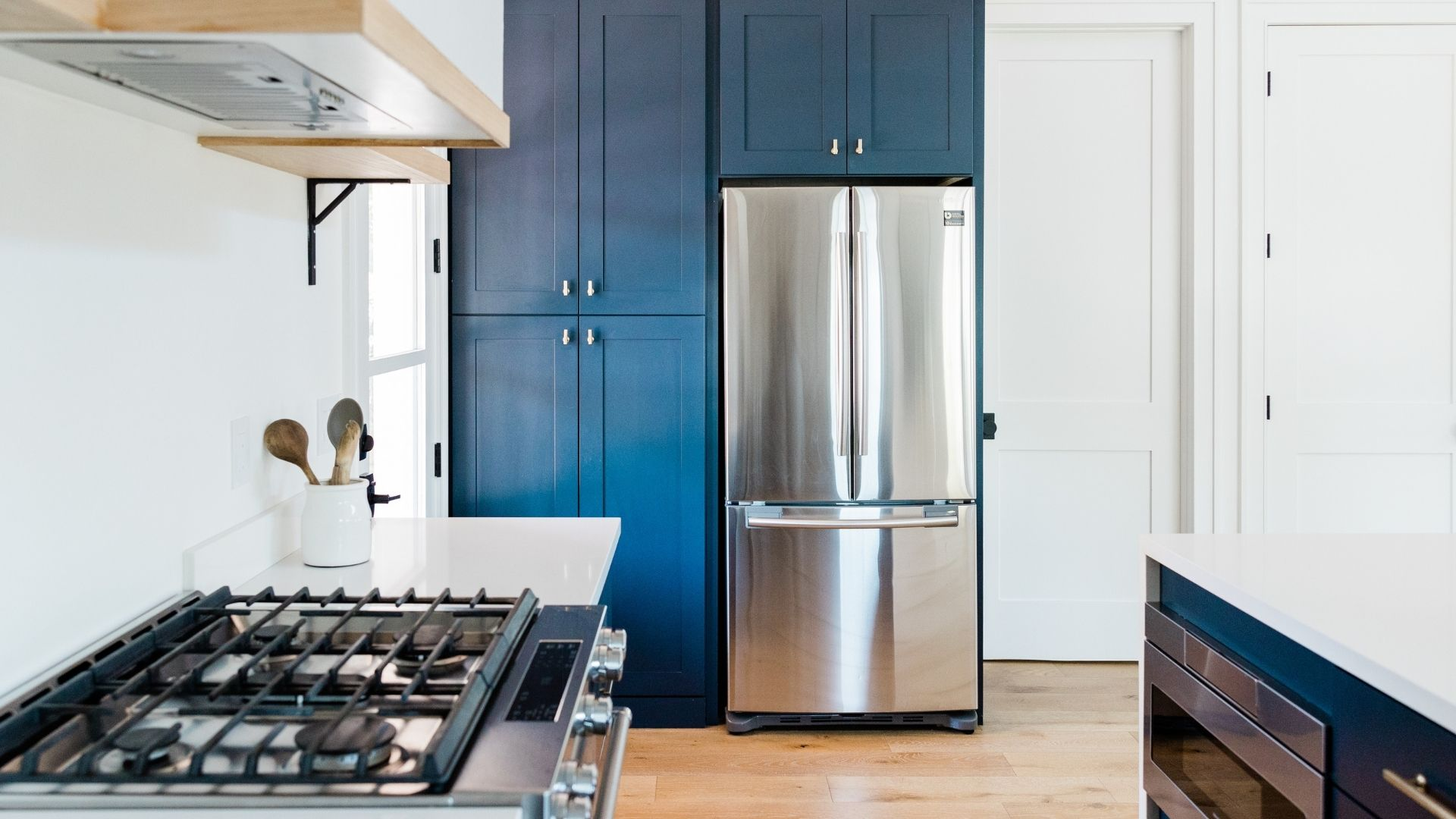 When it comes to home remodeling, you will have peace of mind when you hire local contractors that are licensed and insured. At Dupont Design Center, you have nothing to worry about since we are licensed and insured to do kitchen remodeling in Washington DC.
Whether it's a simple kitchen redo, or an entire kitchen renovation project, we are covered to do this as a qualified remodeler in the DC metropolitan area.
With us, we can guarantee that your kitchen remodel will always work around your needs and budget. Our entire process is systematic and easy to understand so that you can effortlessly see what we plan to do for your kitchen renovation.
For any size of kitchen remodels, our kitchen designers and team can seamlessly plan and work on it.
Expert Kitchen Remodel Contractors in Washington DC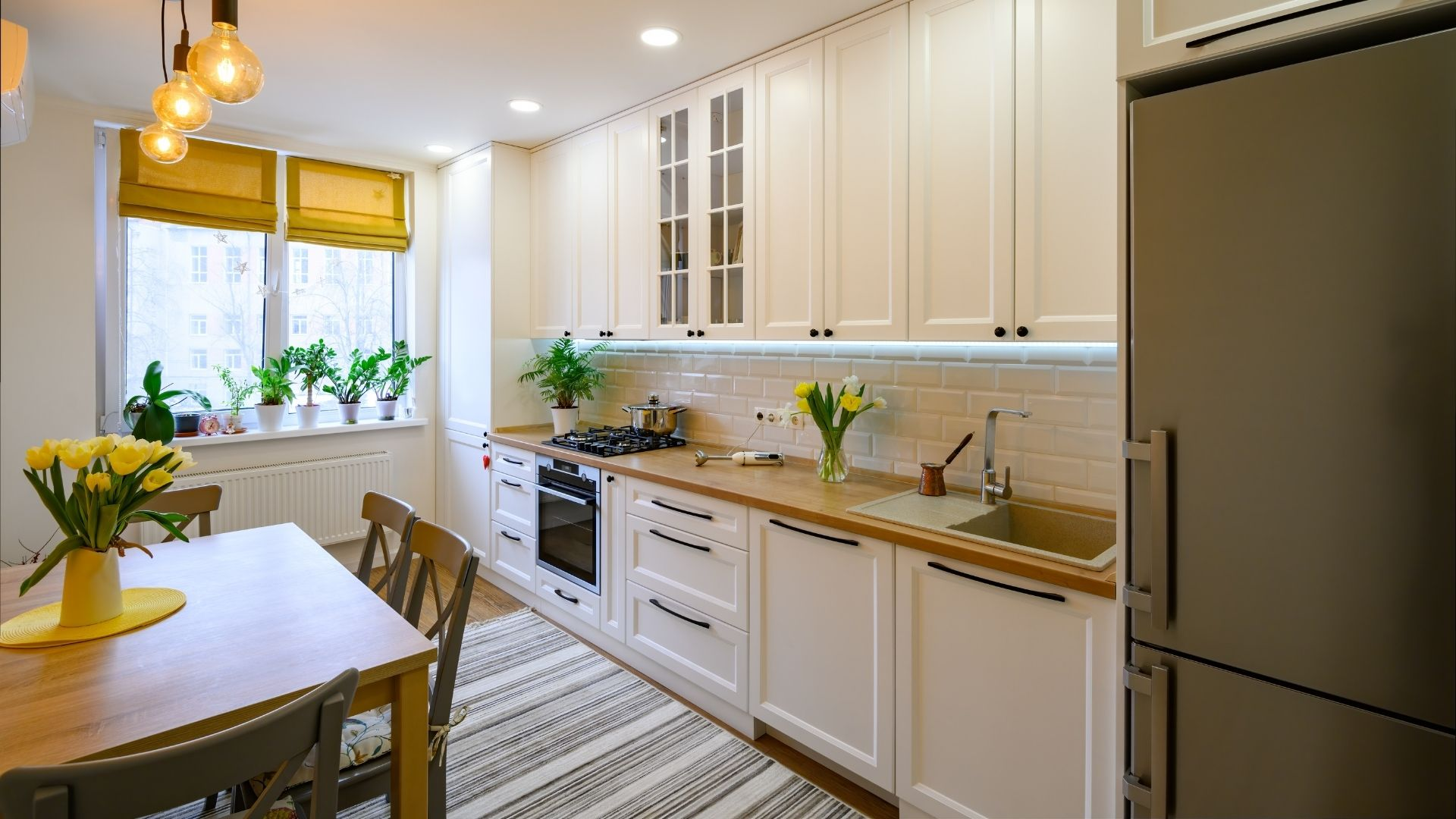 Our firm's work reflects our years of experience and dedication in a kitchen remodeling projects. For more than a decade, we are the best kitchen remodeling contractors in Northern Virginia and the DC metro area including Falls Church, Silver Spring, and Chevy Chase.
As a qualified remodeler in DC, we can bring your dream DC kitchen come to life. A new kitchen that works for you, giving comfort, style, and value to your home remodel.
Our kitchen designers can easily modify the layout and design of your kitchen so that it will exude the same quality as Jack Rosen's custom kitchens. We are proud to say that all our clients were happy with our work since the final interior design of their kitchen remodels reflects who they are, and what they want to have for their kitchen makeover.
An important element that helped us achieve our clients' DC kitchen is the pre-construction meeting. This is where our kitchen designers will talk to you and know more about what you want for your house and DC kitchen.
Stunning Design Options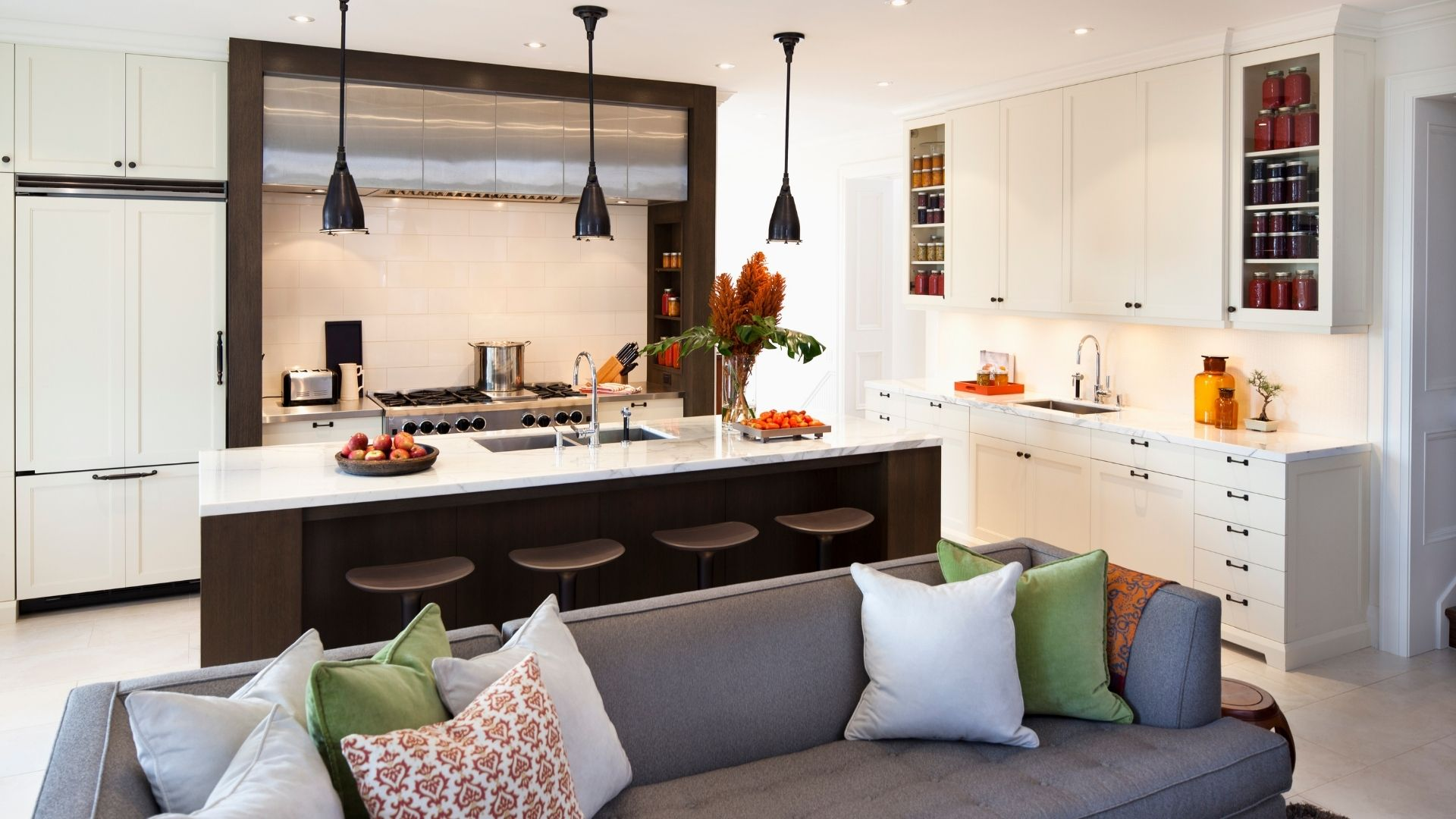 When it comes to kitchen remodeling, we always have an eyeball for design and detail. Our interior designers understand the culture of the modern cities and historic districts in Northern Virginia and the DC metropolitan area, so we can flawlessly adjust the kitchen design to suit your preference.
We consider all important elements of kitchen remodeling, that includes kitchen cabinets, appliances, the square foot area of your room, and what you want, of course, for your DC kitchen.
We guarantee to give you the best design options for your kitchen redo, one that makes sense with the current theme of your house, and the custom cabinetry you want in place.
Excellent Results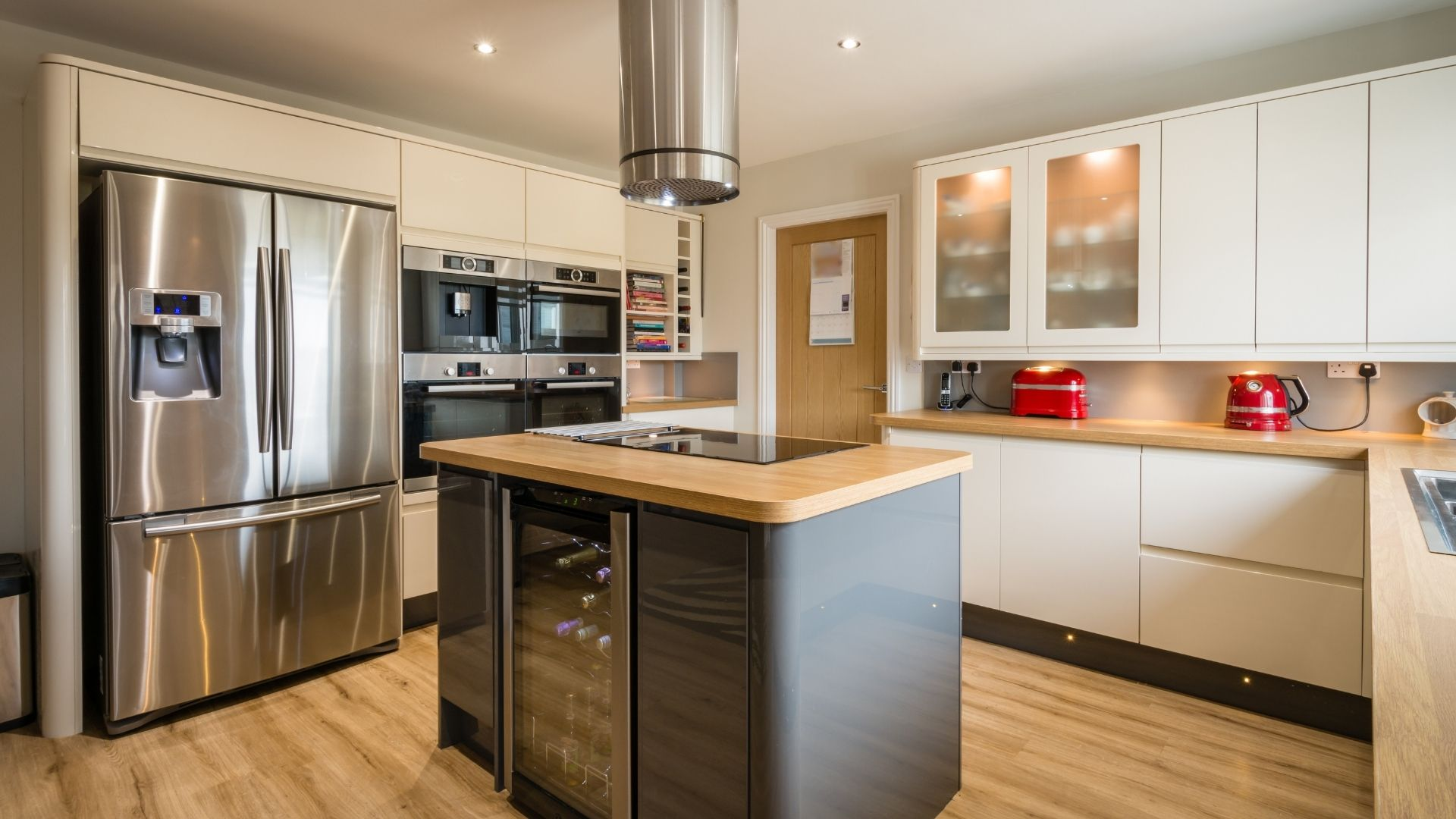 We want to always give outstanding results to our clients with their kitchen remodeling in Washington D.C. To ensure that, our kitchen design marries functionality and style that fits our client's preference.
We take into consideration plenty of items like square foot area, project cost, theme, and storage space. We account for all those details in our kitchen remodeling service.
Our kitchen designer crafts a design that incorporates all our checklists for the client. We never miss a detail when it comes to any home renovation works, that includes bathroom remodeling and the kitchen.
With your ideal kitchen in place, your house is more valuable and stylish than ever.
Small Modern Kitchen Remodeling Washington DC
Not all are gifted to have a house with a spacious kitchen, but it's not the end of your world because of that. Our kitchen remodeling service will find a way to marry your house and small kitchen so that they look gorgeous and add value to your property.
Our kitchen designer can propose an open floor layout for your small kitchen to make it airier and more modern. Taking down a wall can be part of it so that we can connect your kitchen to other areas of the house.
For your kitchen cabinets, we can install LED lighting inside so that you have more depth as you look into your wall cabinets. Letting natural light come in would also be ideal, and it helps highlight your sleek cabinetry.
Our team will exhaust all means to make the most out of your kitchen remodel cost in bringing more value and function to your kitchen remodeling.
Affordable Kitchen Remodeling Washington D.C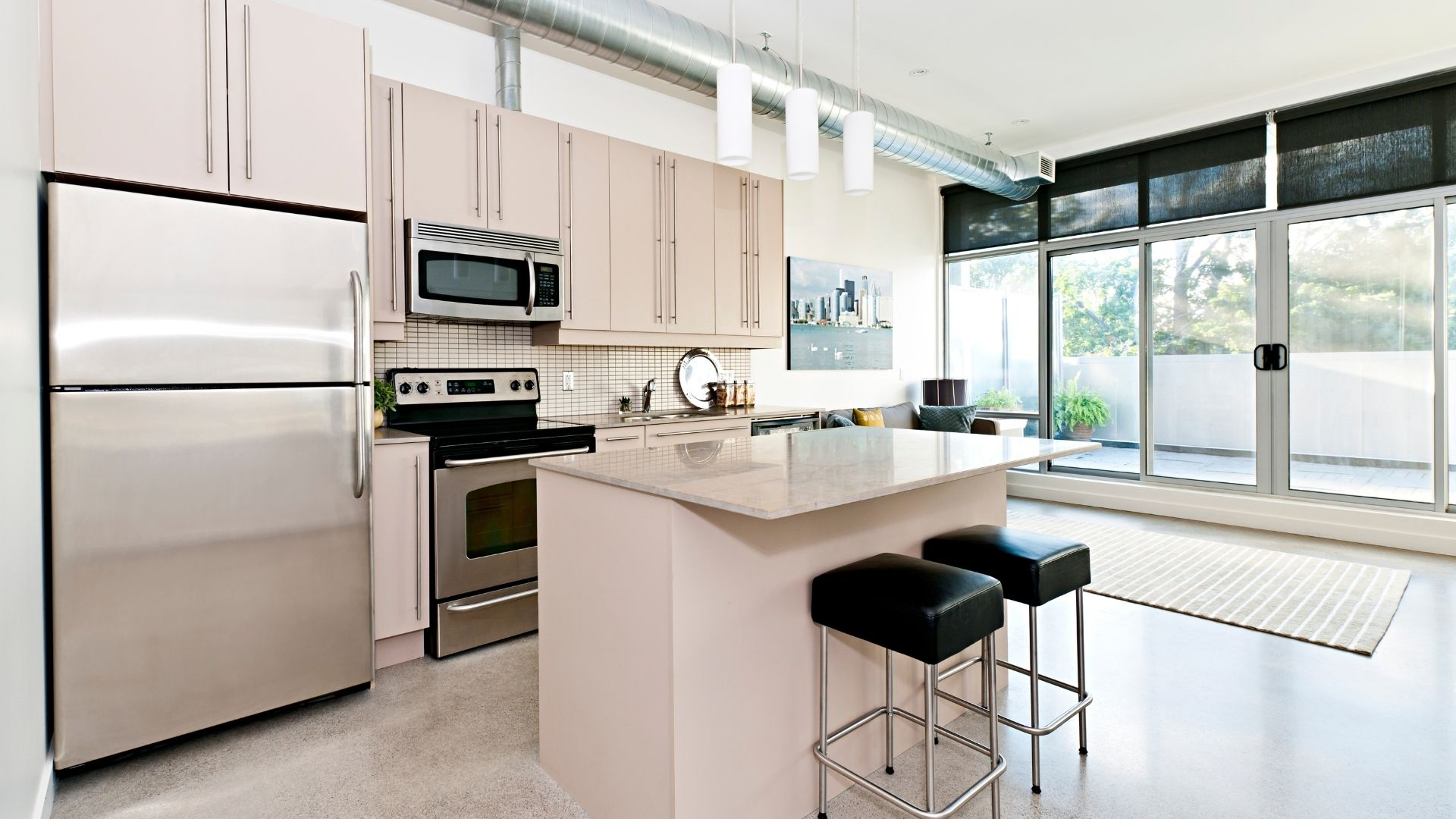 We understand that cost is one of the factors hindering a customer to renovate their kitchen in Washington DC. But with us, that won't be a problem since we can work around your budget. We can find cheaper alternatives if you are on a budget with your kitchen remodeling in Washington DC.
Also, you can request a free estimate from us to know how much are you expecting to spend for your kitchen remodeling in Washington DC.
Effective Kitchen Cabinet Remodeling in Washington DC
Improving the storage of your kitchen is one of the main reasons why you're doing a kitchen makeover. Our eye for design and detail will help you get your dream cabinets at affordable installation costs in Washington D.C.
We have different styles of kitchen cabinets to offer for Washington DC clients. Whether you want a slab-style or shaker cabinet, we can customize the dimension and style to fit your needs in the kitchen and bath.
We want you to have a luxurious cabinet that marries your kitchen island and all colors present in your kitchen remodel. We will help you pick the right door profile, hardware, and materials for your kitchen cabinet remodeling.
Great Attention to Trends
We maintain a closer look at the trending styles and designs for modern kitchens. Combining trends and classic styles for your modern space is a great way to bring value to your home.
We can help you combine different finishes and palettes that work together in creating a masterpiece for your kitchen makeover. One that works around your needs and budget.
Elegant Kitchen Countertops in Washington DC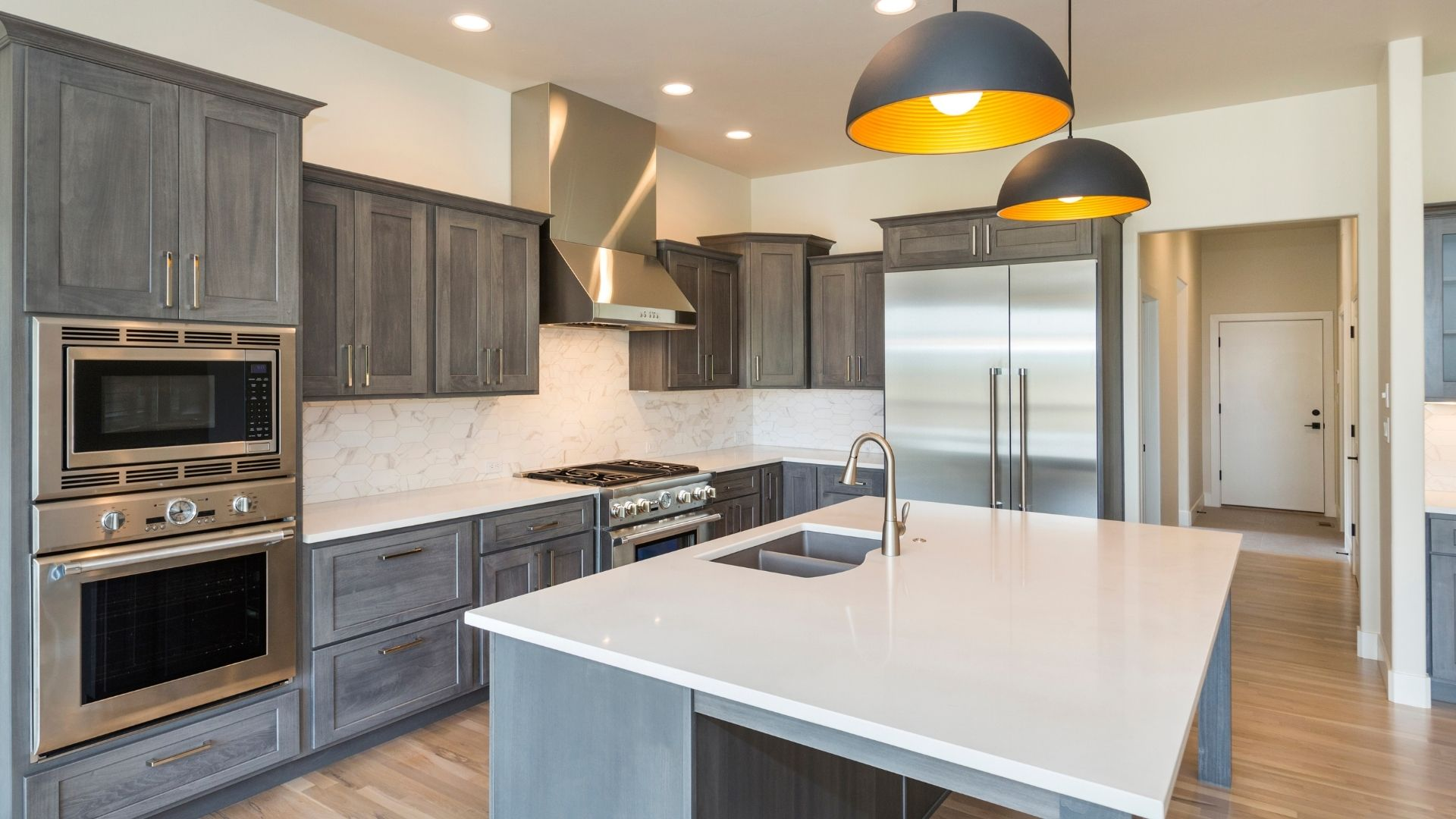 Picking the right kitchen countertop is necessary to complete the new picture of your kitchen. A durable and stylish stone countertop to marry with your kitchen cabinets and hardwood floor would be a great addition to your home.
We have a collection of kitchen countertops for you in DC. Starting from affordable materials like laminates down to natural stones like granite and marble. All options you need for a more lucrative and functional kitchen are available in our showroom.
Our kitchen designers will help you pick the right designs of stone countertops to match your cabinetry. If you want clean lines with modern looks, then white or muted colors for your kitchen countertops would be ideal.
Let's quickly go over some of our best-selling kitchen countertops for your DC kitchen.
Granite Countertops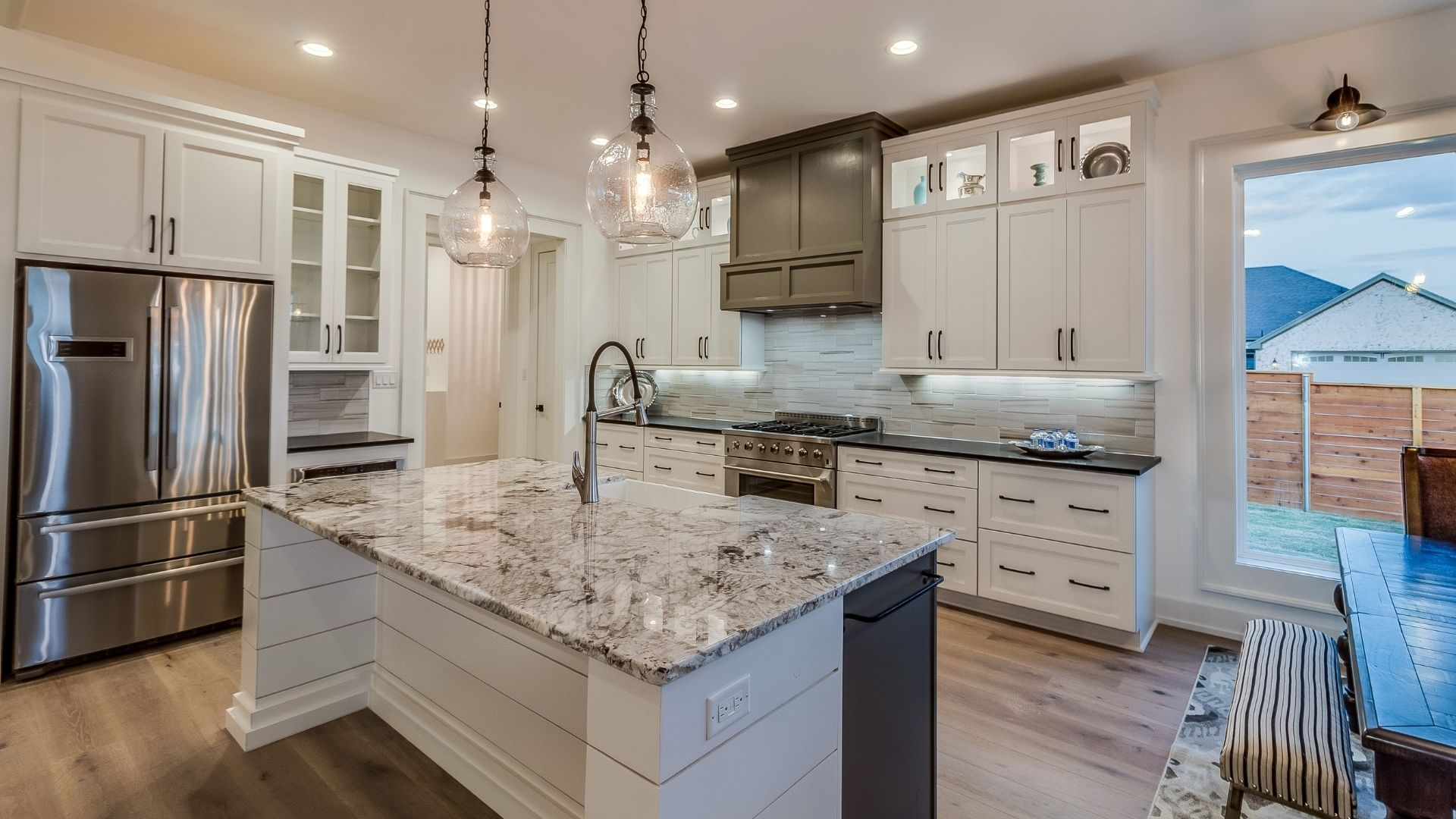 Granite is one of our precious natural stones that exudes classic timeless beauty to modern and traditional DC kitchens. It has impressive strength and unique designs that are unparalleled with any synthetic materials for your kitchen countertops.
The bold and random veining patterns of granite make it elegant and expensive to look at, adding more value to your kitchen remodel. We can help you install and customize the edge profile of your granite to blend with your cabinet finish and color.
Engineered Quartz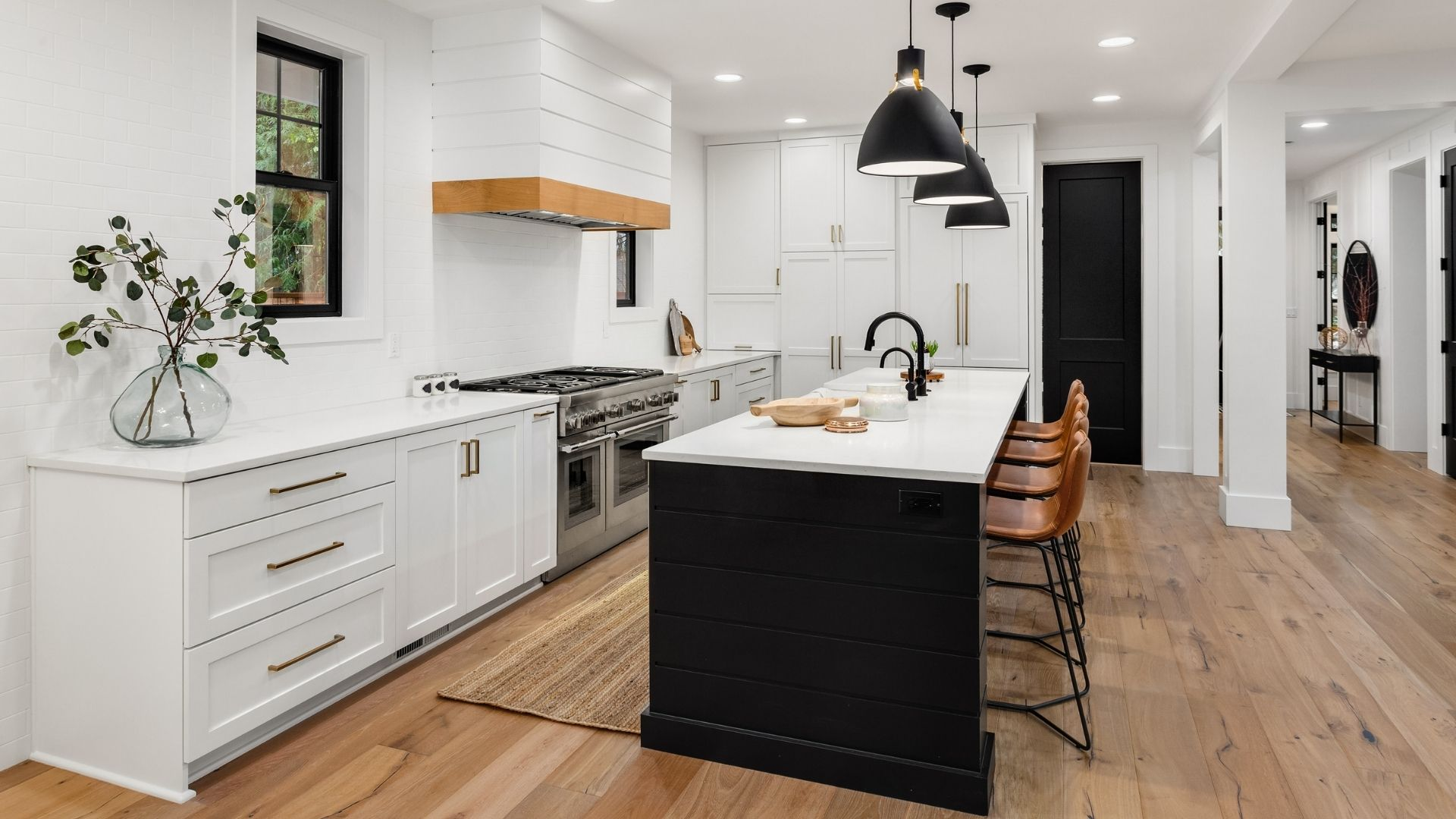 Quartz is a valuable stone to add to your kitchen and bathroom renovations in Washington DC. It has natural stain resistance and durability to withstand your busy kitchen and bath.
In terms of style, the flexibility of quartz is impressive. Because it is man-made, their designs can be manipulated to match the client's preference for their DC kitchen.
To achieve your dream DC kitchen with modern flair, you can have quartz countertops for your new kitchen.
Bathroom Remodeling in Washington DC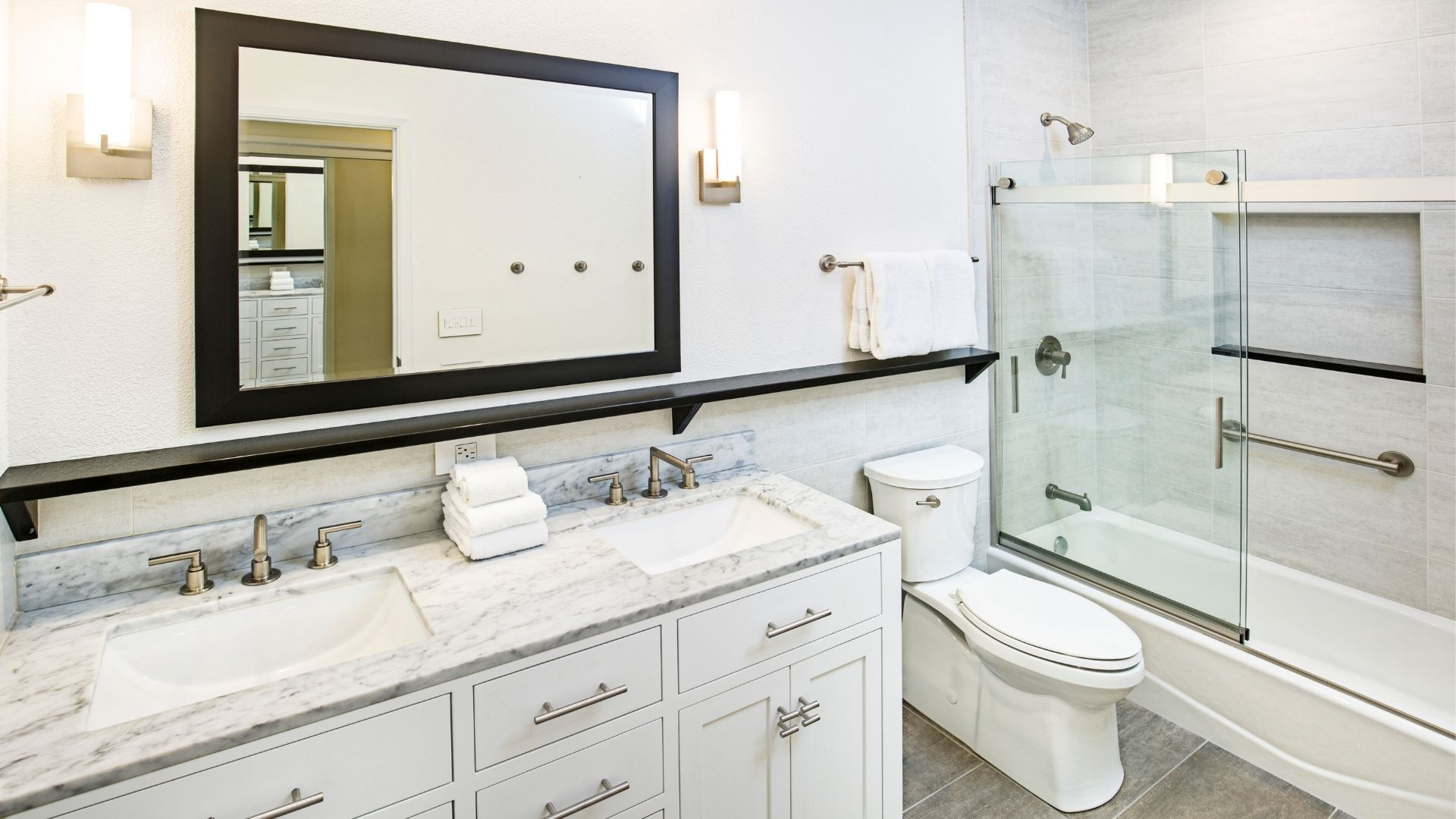 Our bath designer can also help you select and install the best quartz for your vanity tops. Besides creating your DC kitchen, we are also experts in bath remodeling.
Our bathroom designers have a keen eye for detail to mix and match things to bring more value and style to your bathroom remodel. We want you to have a cozy and luxurious bath that can comfort you before and after your day ends. With a relaxing warm bath in your tub or a cold shower in your walk-in shower, this would be a great addition to your home in the DC metro.
Aspire and realize your dream bathroom remodel with us.
High Experience in the Kitchen Remodeling Industry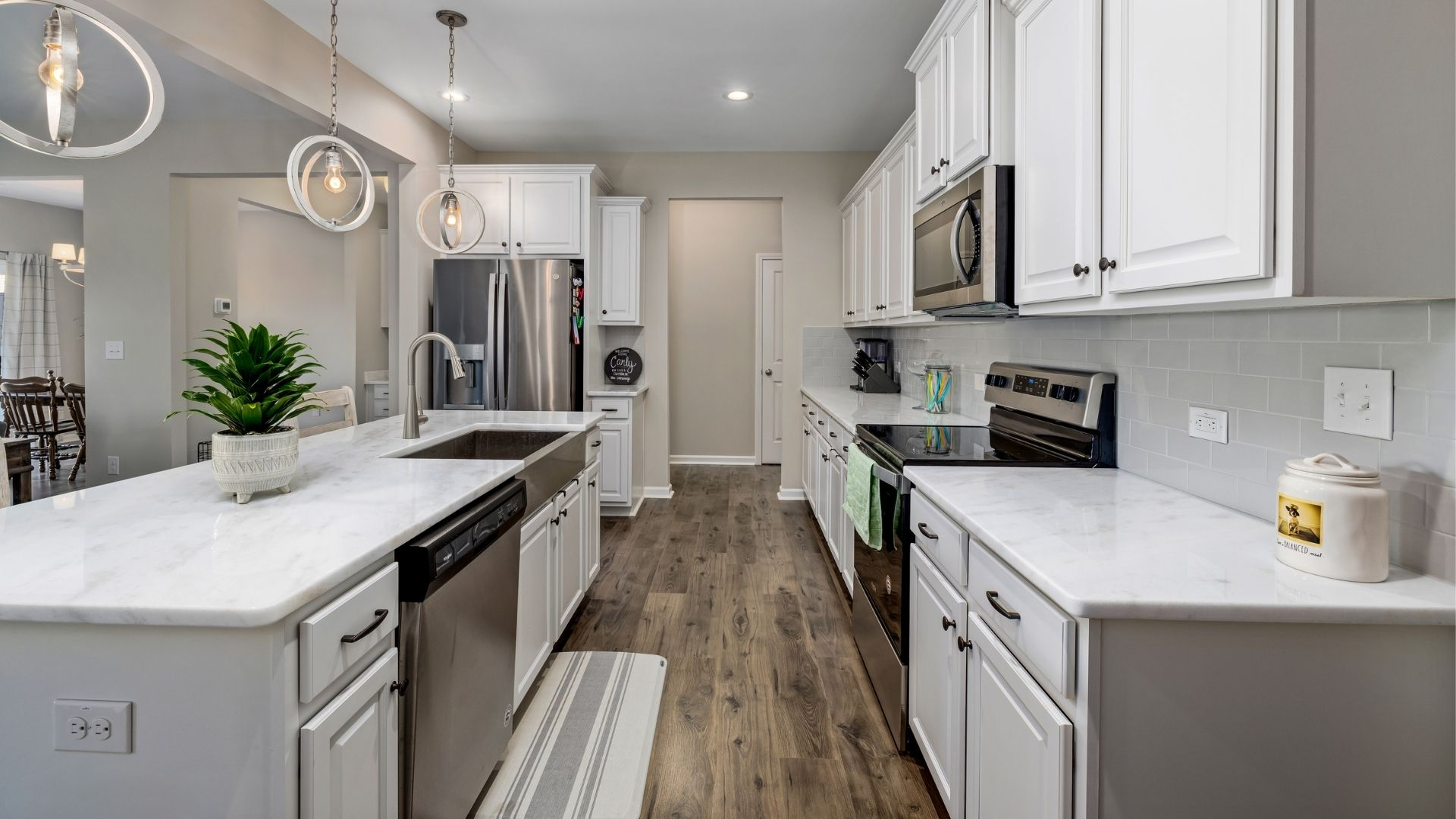 We combine our expertise in the remodeling industry to bring more value to our customers. Our team doesn't settle for less, so we do research and combine various materials and styles to create your dream DC kitchen.
Our kitchen designer has a constant eyeball for design and details, we never miss a thing from our client's preference in recreating their kitchen and bath. This is one thing we are proud of, and have the passion to continually please our clients in the DC metro.
We continue to innovate with our styles and processes to make our kitchen remodeling services more efficient and effective. This can help lower your kitchen remodeling cost in Washington DC.
With our in-depth experience in the industry, we can guarantee a smooth and accurate process in renovating your kitchen.
Local Kitchen Remodeling Service in Washington DC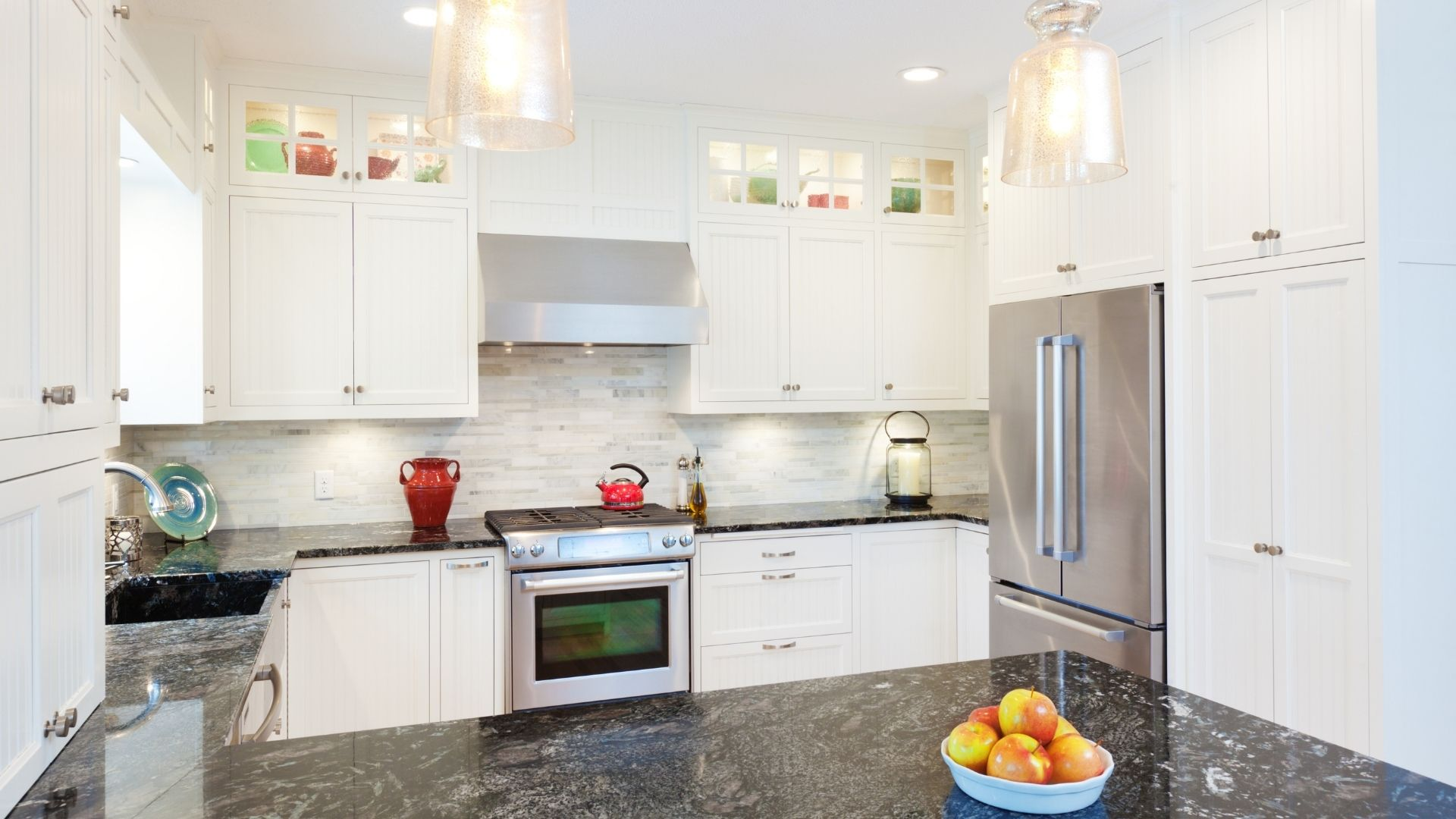 We are the trusted local remodelers that will help you take on a new face to your dated kitchen. We are familiar with the culture and native architectural design in DC, so we can easily work around your needs and wants.
With our designs and renovation skills, you can absolutely put your trust in us. Our team makes sure that your new kitchen is nothing but functional and luxurious.
We have a deeper understanding of what our clients prefer for their new kitchens. We use only modern technology and network in order to find the right materials for a kitchen to last for years.
We find happiness in seeing our clients living their dream kitchen in Washington DC.
Quality Products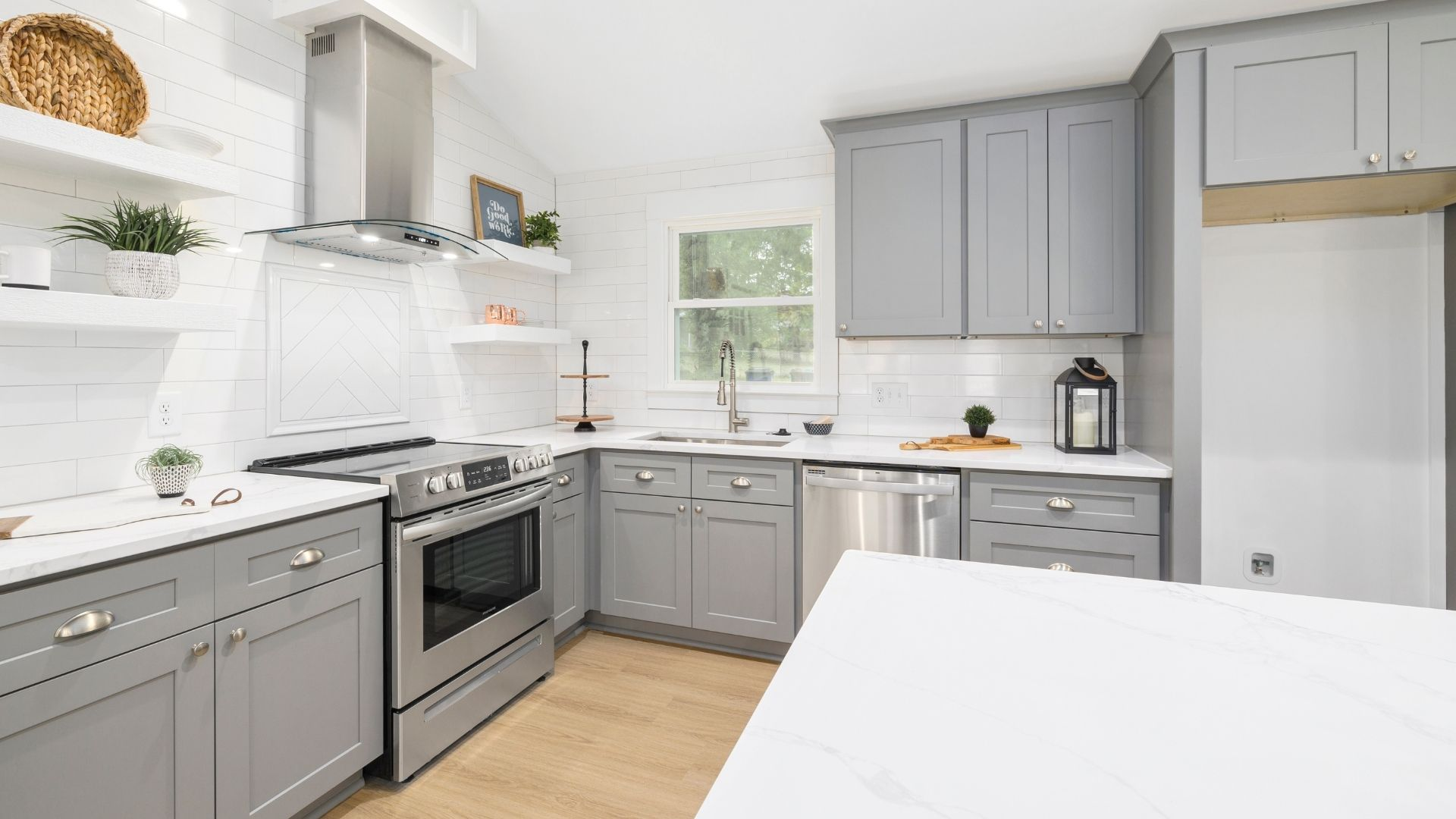 We have trustworthy suppliers in the industry, and all trusted brands. In our showroom, you can find a collection of products and accessories for your kitchen remodel. We can get you the right cabinets, countertops, tiles, fixtures, and other materials you would need for your new kitchen.
All items come with a warranty service offered by their manufacturers. This gives you peace of mind and confidence that we are using durable above-standard materials for making your kitchen more functional and stylish than before.
We will also mix and match different finishes that complement each other so that they will add a flair of elegance to your space. Your DC kitchen will be more beautiful and valuable than ever!
Top Quality Customer Service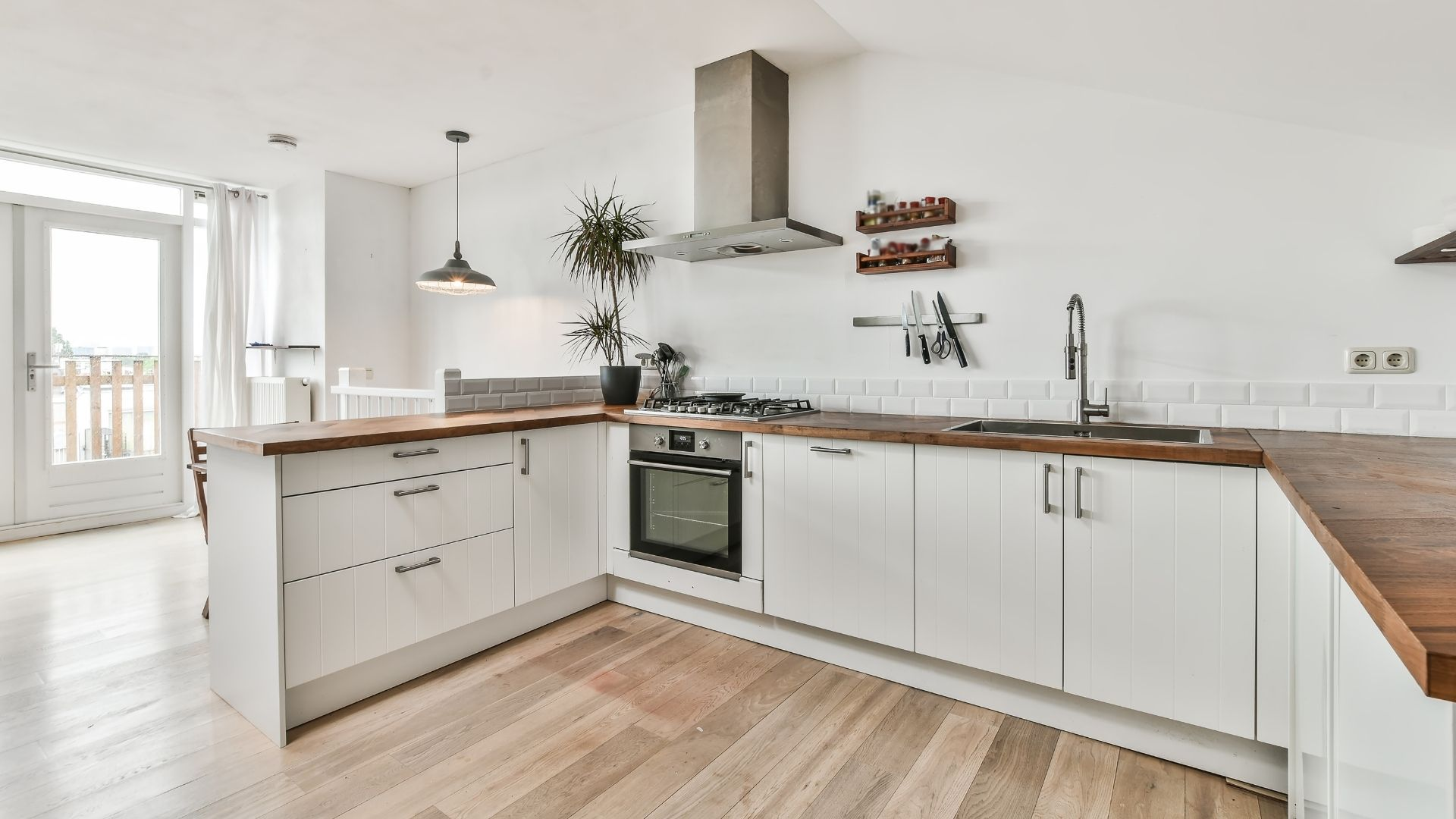 In our years in the industry, we never fail to extend our service to surpass our customer's expectations. We want you to have a wonderful experience with us, and to be astounded by how we made your ideal kitchen come to life.
We are happy to see you living your dream home in DC by getting the necessary things for your kitchen and bath. Our team is friendly and understanding to hear out your concerns and wants in refacing your kitchen.
Together, we can work on making the heart of your home, a much better place to make moments with your friends and loved ones. You can reach out to us today and get a free consultation.
Frequently Asked Questions
Stress Free Remodeling Process
No need to deal other contractors or worry about a job left halfway done
All Reviews are from verified customers of Dupont Design and Remodeling
"They were very attentive to the little details that we needed to have handled which was fantastic as we can be a stickler for the little things. We love the look of our kitchen now and will be using this company when we redo our bathrooms. I highly recommend!"
"Absolutely amazing deal on my cabinets and quartz countertop. My salesman was extremely courteous and helpful as I worked my way through my kitchen remodel. I will definitely be working with them again when I remodel my bathrooms. A+ Experience!"
"The crew showed up on time every day and worked quickly but carefully to finish the project on time. They may cost more than some other places, but you get what you pay for, and they delivered a high-end, no-corners-cut renovation that we love."